'Driver Power is a hugely important guide for new car buyers'
Hugo Griffiths thanks everyone involved in making the Driver Power 2021 survey a valuable tool for new car buyers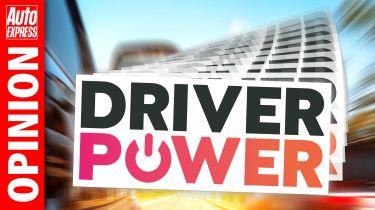 In times full of change, it's good to know some things can be depended on. Driver Power is one of those things, because for the 20th year running, we present our rundown of the best new cars.
Yet the only reason Driver Power can be depended on is because those who take part in it can themselves be depended on to share their insights and feelings about their cars. Some of this information comes via quantitative scores, as you grade the 30-plus areas of your cars we ask you to assess. These aggregate results form the backbone of Driver Power, but no less important are the qualitative impressions you share.
These comments are thoughtful, detailed and eloquently written, and the insights they contain enrich Driver Power to a huge degree. So thank you, genuinely, to the people who took part in our survey, and a special shout out to the individuals who gave even more of their time to be interviewed and photographed, providing even greater insight into our top five cars. Because while Driver Power is a hugely important project for us at Auto Express, it's also (we sincerely hope) a valuable guide for new-car buyers across the country, who can find out from owners, what life with these expensive and important machines is really like.
It's fair to say, though, that while dependability is good, some change is inevitable, and to mark two decades of Driver Power we've made some enhancements to the survey. We've tightened up the data analysis that goes on in the background, for example, ensuring that it is more representative of age and gender than ever before, and we've also added new questions, particularly around tech and safety, to get a closer impression of where cars impress, and where they could do with more work.
So regardless of whether you dip in and out of the survey, or you read every page of it, welcome to Driver Power 2021.
Check out the full results of the 2021 Driver Power survey here...