'Prepare yourself for £2 a litre petrol'
Mike Rutherford says a litre of petrol could soon hit £2 and suggests ways motorists can fight increasing costs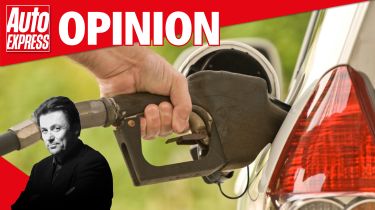 While huge international events have – quite rightly – grabbed the headlines lately, several home news stories came and went largely unnoticed. For example, the UK's annual inflation figure just rocketed to a 30-year high of 5.5 per cent and is almost certain to rise further. Meanwhile, a cross-party bunch of bullying national and local politicians are finally starting to get their way as they successfully price some motorists out of cars.
And car makers, plus energy companies, are adding to our financial woes with too many mid-sized family EVs in £30k-£50k territory in addition to the return of the $100-plus barrel of oil. It'll give certain retailers an excuse to raise their pump prices once again, and sooner or later we could see a vile round figure of £2 per litre, which equates to a tad over £9 a gallon. I'm not trying to scare you here, merely warning that it's only a matter of time before prices of this sort of magnitude will be quietly charged at the wrong sort of forecourts – usually those alongside motorways. Meanwhile, when driving an electric car, the circa £18 an hour I pay at present to recharge at public charging points will, I assume, rise to £20-plus per hour in the near future. 
All of this is what we're up against. Yet still, I'm determined to spend no more as a private motorist in 2022 than I spent in 2021. First, I'm cutting my annual mileage by around 20 per cent – thereby reducing vehicle running costs, fees for parking away from home, and possibly even what I pay my insurer. Only the forecourts selling the least expensive fuel will get my business when I'm driving an ICE car or van. If I'm in an EV, iffy, pricey public chargepoints will be mostly eliminated from my life as a home-charging unit is installed inches from my house. It's gotta be done.   
The painful reality is that as a private motorist, you will be hit by rising motoring costs throughout the uncertain year ahead. But how hard they'll bite is largely up to you. Concentrate harder on the all-in price you're expected to pay for your next car, plus the interest rate attached to it. And if it doesn't ooze fuel efficiency, find an alternative model that does. 
Refuse to pay more for your annual refuelling/recharging costs by simply driving a bit slower and reducing the number of journeys you make. Instead of driving to and from work daily, try working one in five days at home – thereby cutting your fuel bill for commuting by 20 per cent. Easy. It should be compulsory.   
Respectively, tell your insurance company and local authority to poke their famously expensive premiums and rip-off parking charges, before shopping around for cheaper alternatives. Avoid extortionately priced pumps and EV chargepoints, and frequent only those selling petrol, diesel, LPG and electricity at competitive prices. 
If not, you will be in real danger of becoming a victim of the cruel double whammy that is record-high inflation aided by bullying political types hell-bent on culling the car.
Partnership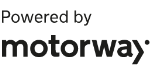 Need to sell your car?
Find your best offer from over 5,000+ dealers. It's that easy.
Check out the latest on UK fuel prices here...