"Employees have little or no money left for the daily commute"
Mike Rutherford thinks cash-strapped workers should be able to expense their daily commutes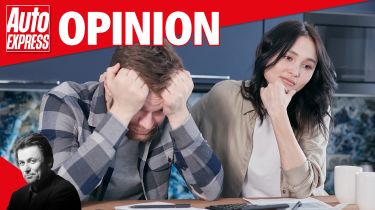 In an increasingly undignified Britain dogged by a serious and worsening cost of living crisis, some cash-strapped citizens have already been forced to ask themselves the difficult question of eat or heat? But now the financial mayhem is going from bad to worse they're having to decide whether it's the eating, the heating or the commuting that's got to go.     
Sadly, there are reports emerging of employees on low to lower-medium salaries no longer able to afford to commute to the hospitals, shops, care homes, factories and other low-wage places they work.
Those who commute by car are finding that colossal price increases at the pumps (or hikes in the cost of charging their EVs) are killing them financially. And for commuters who rely on public transport, heinously priced train tickets are the obvious and disgraceful problem. To add insult to financial injury, salaries aren't keeping up with the 11 per cent inflation rate the Bank of England predicts for 2022.
Put bluntly, after employees pay income tax, National Insurance and other deductions from their salaries, then pay their housing, utility, food, clothing and other bills, a growing number have little or no money left for the daily commute to a regular place of work. Sad? Soul-destroying? Humiliating? All three, I'd argue.
Sure, ever-fluctuating fuel prices and inflation-shattering public transport fare rises have always been a pain for commuters. But the price of just getting to and from work has never been as financially agonising as it is this year – in a Britain that, shamefully, has some of the highest fuel and rail prices in Europe.
Give or take a few miles and pounds, and regardless of whether employees are commuting to and from their regular workplace by private car or train, my experience tells me that a round trip of 50-60 miles isn't uncommon – especially for untold millions commuting from rural to urban areas where most of the jobs exist.
A combination of rocketing fuel and electricity prices, together with extortionate parking fees and other road-user related rip-offs mean that it's 'normal' for a driver to spend around £30 a day commuting. And it's simple to blow a similar amount riding on rush-hour trains.
So that's the massive problem. And here's the solution: for every employee on a low to medium salary commuting to a regular place of work, the cost of the monthly commute should be classed by HM Gov as a legitimate, work-related, fully reclaimable expense.
And before you ask, yes, when it comes to such employees, HM Treasury can afford to pick up the tab, up to a maximum of around £150 weekly/£600 monthly, I'd suggest. Why? Because such folk are often vitally important salaried workers – NHS staff members, for example – who pay thousands of pounds in income tax and other taxation during their long, invaluable and yet underpaid working lives.
After what they and other lowly paid employees have put in, it's time to give back – and returning the up to £30 a day they've spent getting to and from work is the least that we as a civilised, dignified and comparatively wealthy Britain can do for these poor souls.
Partnership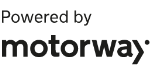 Need to sell your car?
Find your best offer from over 5,000+ dealers. It's that easy.
Click here for our list of the cheapest cars to run...