"Auto Express won Automotive Consumer Publication of the Year. But why wouldn't it?"
Mike Rutherford celebrates Auto Express' success at the 2022 Newspress Awards, including his own Lifetime Achievement accolade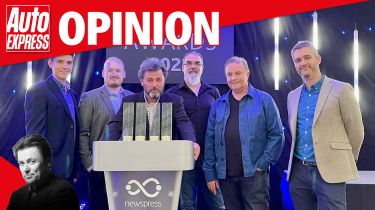 Crikey, I felt like a proper old dude – a sort of poor man's Al Pacino – at last week's Newspress awards. I'm talking here about one of THE events of the automotive year – the 'Oscars' of the car journalism and broadcasting world, with only VIP-types on the guest list. 
Despite this, I blagged my way in. And calling on decades of experience at such events (and with zero awards success, I'm somewhat embarrassed to admit) I did all my usual things: I sat at a celeb-free table at the back of the glitzy room; I found a loyal mate/colleague/minder to sit next to me and prop me up; and I quietly informed the wine waiter that, at my age and in my condition, I genuinely prefer a mug of warm cocoa to the more usual glass of chilled Champagne.
One of the youngest, most talented blokes in the room, and nominated for the Automotive Consumer Journalist of the Year award, was our very own Tristan Shale-Hester, who's just 24 – going on 47! Sadly, he didn't collect the trophy on this occasion, but as I assured him on the bitter-sweet night, he will in the future, because time is very much on his side and he's a hugely gifted wordsmith. Same for Dean Gibson (more 47 going on 24), who was nominated in the Commercial Vehicle Writer category. He also narrowly missed out on an outright win in this highly competitive class. But still, Tristan and Dean could and should be mightily proud to be securing runners-up medals for themselves, and their magazine and website in 2022.
Talking of which, Auto Express won Automotive Consumer Publication of the Year. But, I mean, why wouldn't it? And it gets better still, because Ellis Hyde from sister title DrivingElectric won the Automotive Rising Star prize, while his editor, Richard Ingram, saw off a national newspaper journalist or three to snatch the EV Writer trophy. "He almost swept the board in terms of votes from the judges," Newspress confessed. I think that's what's known in the trade as a comprehensive victory.
Which is not to be confused with a win that was, and still is, incomprehensible. I'm talking here about the final award of the night – one in which the judges were going on and on about some scribbler/broadcaster bloke who is a "great automotive journalist, always keen, always enthusiastic, but pragmatic, with a depth of industry knowledge that others can only dream about."
More words of praise flowed – I heard everything from "informed opinions" to "undoubted integrity." Okay, we get the picture, I thought. But before I could cynically whisper to my minder mate sitting next to me that I didn't much like the sound of the mystery journo-cum-radio and TV bloke in question, the drum roll started, the lights dimmed and the MC announced:
"The Newspress Lifetime Achievement Award goes to... Mike Rutherford." No word of a lie, I almost choked on my cup of cocoa.
Partnership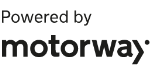 Need to sell your car?
Find your best offer from over 5,000+ dealers. It's that easy.
Click here for our list of the best electric cars on sale...