"Sadiq Khan's ULEZ expansion is the greediest ruse I've ever seen a politician put their name to"
Mike Rutherford is convinced the expanded Ultra Low Emission Zone (ULEZ) will leave some motorists £3,000 a year worse off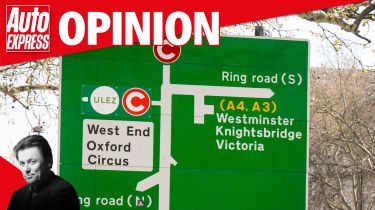 We face at least three wallet-busting, liberty-taking, potentially life-changing headaches during the 'Tumultuous Twenties' we're currently living through. At one end of the scale are painful, above-inflation price hikes, then at the other, it's our politicians still insisting that new petrol and diesel cars will be banned 83 months from now.
And squeezed between those two major difficulties is Labour's most powerful local politician, London Mayor Sadiq Khan, and his almost single-handed mission to make 29 August 2023 famous for all the wrong reasons. This is the date when he and a minority of others want the Ultra Low Emission Zone (ULEZ) to spread, swarming and spewing from London to several disinterested neighbouring counties.
I make no apologies for returning to this subject, because it represents the worst, greediest, most questionable ruse I've ever seen a politician put their name to. We're talking about a £12.50 per day fee for a motorist driving to, for example, Chessington World of Adventures in the Surrey countryside. Same goes for those heading to Kent's Biggin Hill Airport, which looks, feels, sounds, smells and might as well be a million miles away from the big city that is London.
Regular visitors who drive (often because there's no public transport) to Midnight Mass in village churches and other sleepy rural or semi-rural settings soon to be sucked into the bloated ULEZ area will also be forced to pay up – possibly twice (once before midnight and again after).
Even more worrying, many hospitals and health-related premises will be swamped by the daily cost of ULEZ. Full-time NHS employees who work shifts and have little choice but to commute by car could be around £3,000 a year worse off.
Some local councils are threatening to collectively fight Khan and Transport for London (TfL) in the courts – especially now that there are allegations that the preceding consultation was so damn iffy. The UK Government has possible powers to put a stop to Khan's antics. But Prime Minister Rishi Sunak has so far issued only an informal warning.
Khan insists he needs to charge £12.50 a day because he'd prefer us to travel on his TfL buses and trains. Conflict of interest? I think so. Also, I'm quite prepared to believe that his office wants and needs £12.50 daily from as many 'mugged motorists' as possible.
But if Sadiq Khan truly believes that car exhaust emissions shoulder so much blame for poor air quality, why doesn't he just use a prohibition order? Because he can't resist the £12.50 per driver per day, which means millions for his TfL offices? Only asking. 
If you're thinking that this is merely a London problem, you'd be wrong. If ULEZ is allowed to spread to the leafy counties that circle the capital, then cities in the north, east or west are likely to pull the same stunt. For those who can afford an additional £3,000 a year on their annual motoring bill, fine. But I can't. And that's why I, my wallet and my cars and van won't be going near my home town from 29 August. The new, fleeced, displaced and angry motorist underclass is here and growing rapidly. I should know – I'm part of it.
Partnership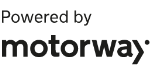 Need to sell your car?
Find your best offer from over 5,000+ dealers. It's that easy.
Do you agree with Mike? Let us know your thoughts in the comments section...