'2030 petrol and diesel car sales ban? The UK Government hasn't got a clue'
Mike Rutherford thinks the UK needs an automotive guru to help the Government understand the industry better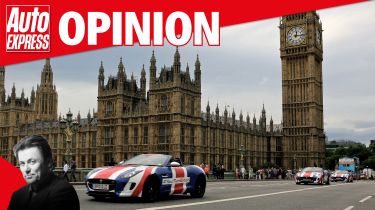 UK Automotive – whatever that is – has just delivered its five-point manifesto to Westminster. Yup, only five! Not nearly enough. So here are a few more suggestions and questions for our ruling politicians from little ol' me!
First, the UK government has to decide whether it's for or against playing its pro-car role, by enabling the UK to continue as a major vehicle-producing nation that's successfully created and maintained hundreds of thousands of auto-related jobs. Also, do we remain a Britain of, and for, the self-reliant motoring masses – our circa 50 million unsubsidised car drivers and passengers? Or are men, women and children to be bludgeoned off the roads and dumped on heavily subsidised, strike-infested public transport instead?
The Govt must keep reminding itself, and others, that the production and sale of brand-new cars with internal-combustion engines will continue for at least another six and a half years – and very possibly longer. So think of a short to mid-term future of millions of factory-fresh (in alphabetical order) diesel, electric, hybrid, hydrogen, LPG and petrol cars being sold in Britain and further afield. Then longer term, all the above will still be for sale – some new, others second-hand – for decades. The electric vehicle isn't the solution; it's just a part of it. Fact is, 98 per cent of the 35 million cars on our roads today still have petrol, diesel or LPG tanks. And for the 5.5 million commercial vehicles in Britain, the figure is even closer to 100 per cent.       
The punitive 20 per cent VAT rate on cars has to be slashed – at least for those ranked independently as the all-things-considered cleanest, greenest, and kindest to air quality.
On a related point, Britain's Transport and Environment departments have to compile and publish a long-overdue, definitive list of the cleanest and dirtiest cars. Those at the top can enjoy lower VAT rates. The cars at the bottom, the highest. What's not to like?
The Government knows – because the global auto industry has already told it – that starting the ban on brand-new 100-per-cent-petrol and 100-per-cent-diesel cars from UK showrooms by 2030 is too early and simply unachievable. Westminster has to now bite the bullet and admit that the 2030 deadline can't and won't be met.
On a related point, is the Government for or against the Climate Change Committee's 'recommendation' to also outlaw the sale of hybrids from 2030? Just say yes or no, Rishi.
Is there a shortage of techy professionals in Britain? Genuinely, do we need loads more to qualify before filling vital current and future automotive-industry jobs? If so, incentivise some of them by offering appropriate degree courses and college places at low or no cost.
Finally, the UK needs an Automotive Tsar – with a deep, real-world knowledge of the motor industry, ICE and EV tech, apprenticeships, degrees, F1, you name it. That person has to be former Aston Martin CEO and daddy of the Nissan Leaf, Dr Andy Palmer. His country needs him. As does the UK Government, which really doesn't have a clue about cars, the motor industry and the 50 million daily car users who keep the country going.
Partnership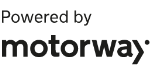 Need to sell your car?
Find your best offer from over 5,000+ dealers. It's that easy.
Do you agree with Mike? Let us know in the comments section...