"At the British Motor Show, the people are as important as the cars"
Mike Rutherford thinks the people involved in running the British Motor Show at Farnborough are inspiring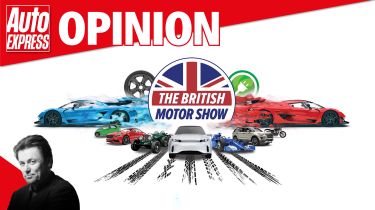 I've been to a few motor shows in my time. And I can sum most of them up with one-word descriptions. Tokyo is bonkers, Frankfurt knackering, Seoul lackadaisical, Detroit perilous, London toast, Munich unproven, Shanghai scary, New York edgy, Paris aloof, Geneva ruined and LA groovy (man).
Then there's Farnborough – home to the British Motor Show for the last three years and, with a bit of luck and a tad more interest from car makers, should be around for many more. My one-word description for this, our national car exhibition? Inspiring.
At this event, the people are as important as the cars. I can't fail to be inspired by Andy Entwistle, who cleverly spotted that a lethargic Society of Motor Manufacturers and Traders could no longer be bothered to stage the British Motor Show. So he simply purchased the britishmotorshow.live domain and has owned and run the event himself since 2021. Brilliant.
Show stalwart and stunt driving god Paul Swift was his usual fast, furious, tyre-shredding self at Farnborough last week. On the main stage, Tim Shaw and Fuzz Townshend of Car SOS fame gave up their time, offered advice, told bad jokes and denied none of the scores of thousands of Brit Show ticket holders the opportunity to grab a selfie or a quick chat.
A different kind of car guy, Dr Andy Palmer – daddy of Nissan's EV movement and former Aston Martin CEO – also attended the 2023 show as special guest and speech maker. And he was proudly inducted into the Motoring Hall of Fame (motoringhalloffame.com) too. As was Steve Nash, formerly of BMW, now CEO of the Institute of the Motor Industry. Like Dr P he's an advocate for more people (youngsters in particular) entering the automotive industry. He believes there's a place for every type of person, young or old, regardless of education or social background. And I agree.
But let's not forget two other world-class auto industry big shots inducted into The Motoring Hall of Fame on the same day. Linda Jackson, Coventry-born, a former accounts clerk, latterly the CEO at Citroen's world HQ in Paris, before her promotion in 2021 to Peugeot CEO – it's hard to think of a more deserving inductee. And how's this, for the final Hall of Famer to be inducted in 2023? Vera Park is an art school kid from Seoul, Korea, so talented she was invited to study at London's Royal College of Art before Infiniti, Renault and Nissan spotted her and made the most of her astonishing design skills. Now she has been appointed Lead Exterior Designer at JLR. Enough said.
Despite their modest, unprivileged backgrounds, all have punched above their weight in terms of what they've achieved in and around the car business at home or abroad. I know each one of  'em. They have unrivalled talents, they work hard and they care about what they do. Equally important, they inspire. The world needs more inspirational people like Entwistle, Swift, Shaw and Townshend, Palmer, Nash, Jackson and Park.
Partnership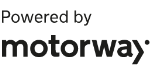 Need to sell your car?
Find your best offer from over 5,000+ dealers. It's that easy.
One last thing. RIP Michael Parkinson – my mentor (and hero) at LBC Radio in the nineties and something of a second dad to me, I'm proud to admit.
Click here to read more from Mike...