Car scams and frauds: a safety guide for buyers and sellers
While 99% of car transactions go off without a hitch, there are scammers and fraudsters looking to take advantage, so it pays to take a few sensible precautions.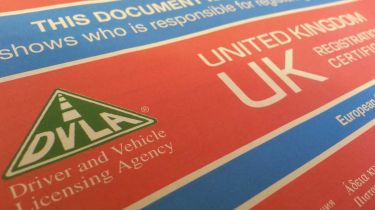 Selling a car privately is generally safe, but cars are valuable commodities and there are unscrupulous people out there who are ready to take advantage of anybody that doesn't have their wits about them. There are a number of precautions you can take to avoid becoming a victim of a car scam, but the most important is to be aware of the kind of criminal practices that can go on. 
Scams and frauds on used car sellers and buyers are thankfully very rare in the UK, but even so you should always take steps to make sure you're protected. When selling privately always use a reputable classified advert provider and only use secure payment methods. Alternatively, you can bypass the private sale route altogether by using an online car buying service, using the car as part-exchange or selling at an auction. 
When buying a car. It's safer to use  franchised dealers or reputable independent retailers, but if a car in a private sale catches your eye, just be aware of the pitfalls and make a few simple checks to protect yourself. Read on for our top tips to keep you and your money safe.
Used car scams to watch out for when selling online
Car matching scams
If you advertise a car for sale you may be contacted by someone offering to connect you with 'guaranteed' or 'definite' buyers. They will promise that they already have a queue of customers that are looking to buy the make and model of car that you're selling. They will then ask for a 'matcher's fee' up front, (usually of around £80-£100) before they will introduce you to their buyers. 
However, often there is no buyer and the car matcher's fee payment cannot be cancelled, meaning your money is lost. The Office of Fair Trading (OFT) estimates that those selling cars lose nearly £3 million a year in this way.  
Advice
Be sceptical of anyone cold-calling you about a car and asking for money in advance. Certainly don't give them your credit card details, even if the promise of a string of buyers willing to pay the asking price for your car immediately (often without even seeing it in person) does sound plausible. As the old saying goes, if it sounds too good to be true, then it probably is. 
The mystery buyer scam
One popular scam is for a fraudster to call up and claim to be a buyer based overseas that wants to buy your car. These callers will then reveal that they have a shipping company lined-up and ready to take your car and that they want to pay you via an online payment service. 
From there, this mystery buyer scam can go a number of ways. For example, they might transfer money for the car into your account using a stolen credit card or a fake online payment account. Shortly afterwards they will contact you to say that they have accidentally overpaid and ask you to refund the difference. Once you do they can then withdraw the original amount from your account, leaving you out of pocket. 
Partnership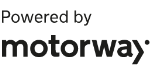 Need to sell your car?
Find your best offer from over 5,000+ dealers. It's that easy.
The other variation is more damaging. The fraudster will pay for the car using a money transfer service and have it collected. After taking the vehicle away they will then begin dispute proceedings, using the buyer protection policies of the money transfer service to claim they never received the car and demand a refund. In some cases they can be successful. 
Advice 
Money transfer services like PayPal and Western Union Bank advise that you should never transfer money to someone you don't know who is claiming an 'overpayment'. They also guard against engaging in large transfer transactions with people you don't know full stop. 
Be wary if any buyer claims to be working abroad or says they are based overseas. The safest way to accept payment for a car is probably a bank transfer. If a buyer does suggest using a company that holds the payment before releasing it to the seller (known as an ESCROW account), then double check that the institution is legitimate and it uses the FSA (Financial Services Authority) register of payment services firms. 
Used car scams to watch out for when buying online
There are various scams and frauds that target car buyers online. We explore some of the most common below, but as a starting point we'll refer back to our original golden rule: if something seems too good to be true, then it probably is. 
Clocking and fake mileage scams
As you're no doubt aware, the term 'clocking' refers to the practice of adjusting a car's odometer so that it shows a lower mileage than has actually been covered. The onset of digital odometers on cars means this dubious practice isn't as common as it was, but that's not to say it's been eliminated.
While the latest instrument clusters are harder to tamper with, it can be done with the right tools. And with such a large number of cars now bought on finance deals with strict mileage limits, the motivation to artificially lower mileage is greater than ever. There are even companies who openly offer 'mileage correction' services online, and it has been estimated that as many as 2.5 million vehicles in the UK currently have incorrect mileages. The truth is that it's not actually illegal to 'clock' a car, it's simply against the law to sell a car without 'declaring its genuine mileage'.
Advice
The best way to spot a clocked car is to do your research. Check the MoT history, which can be easily done online and will show the recorded mileage at every test - if there are discrepancies, then alarm bells should ring. Alternatively, purchase an HPI check that will include this information and also check for any outstanding finance on the vehicle among other things. When viewing a car, carefully check the service history to make sure the recorded mileage tallies, plus look for signs of wear and tear that might indicate that the car has been more heavily used than the indicated mileage suggests. 
Virtual car scams
These scams involve fake adverts for vehicles, usually at attractively low prices, that do not actually exist. Unwitting buyers responding to these ads are told that the car is located outside the UK and are sent to a fake website for a shipping company that claims to handle the money transfer and the shipping of the car. The fake company offers to send the funds to the seller when they collect the car for delivery to you, but the non existent car never arrives with the buyer. 
Advice
Any car advertised at a price well below market value should immediately set alarm bells ringing- doubly so if the vehicle turns out not to be located in the UK. Buying a car you have never seen from someone that you don't know who is based abroad is a risky enterprise. If you do choose to proceed, then do so with extreme caution, if at all. As we mentioned before, all the major money transfer organisations advise against using their services to move money to people you don't know.