Zenvo Aurora hypercar: 1,850bhp and 280mph from hybrid V12
The Danish hypercar manufacturer has revealed its lightest and most powerful model yet
Zenvo has entered a new hypercar era by revealing its all-new and hybrid-assisted Aurora. Following up a short, but rich history of models like the TSR and TS1, this new generation Zenvo has taken things to a whole new level thanks to the use of a hybrid system and a bespoke V12 engine. 
The Zenvo Aurora will be available in two distinct flavours, Agil and Tur, each with a distinct focus on either ultimate track-day performance or a more laid-back GT vibe. Yet the fundamentals of both cars, whether that be its chassis, V12 engine, suspension layout or body are shared between them.
The Aurora's chassis is all-new and completely bespoke to Zenvo. Called the ZM1 platform, the full carbon fibre monocoque integrates both the cabin and subframes into one carbon composite structure and weighs only 120kg. The chassis is also modular, and will be used as a base for forthcoming models.
Central to the Aurora's powertrain is a high-revving 6.6-litre V12 engine designed and manufactured by MAHLE. This dry-sumped unit features a 90-degree cylinder bank angle and mounts its four turbochargers within them to create a hot-V layout. On its own, the V12 engine is estimated to be able to produce 1,250bhp, and rev right up to 9,800rpm. Zenvo is introducing what it's calling a new JET ignition system for the engine, and it's even designed to pass the stringent new Euro7 emissions regulations.
The engine is then connected to what Zenvo calls a hybridised seven-speed transmission, that packages a 200bhp electric motor into a traditional single-clutch gearbox. By having an e-motor mounted within the transmission, it is not only able to torque-fill the turbochargers at low rpm, but can also reduce the gear shift delay often associated with single-clutch transmissions. Zenvo says this system is adjustable, varying the feel and speed of gear changes depending on the driver mode or throttle position. The e-motor functions as a reverse gear, as well as the starter motor and generator for the engine, reducing parasitic losses to an absolute minimum. 
Power is then sent through an electronically controlled limited-slip differential, driving the rear wheels. In the track-focused Agil model, this produces a total 1,450bhp combined and 1,400Nm, making it capable of 0-62mph in a claimed 2.5 seconds and a top speed of 227mph. 
Tur models, however, feature an extended hybrid system that incorporates a further two electric motors on the front axle that increase power to 1,850bhp and torque to 1,700Nm. This also provides all-wheel drive capability. Thanks to the extra traction, Zenvo is claiming an even more ambitious 0-62mph time of 2.3 seconds and a 280mph top speed. 
The two Zenvo Aurora models differ in terms of their powertrain calibration and engine mapping, with the Agil also featuring a much more aggressive aerodynamic package capable of producing 880kg of downforce at 155mph. As well as more aggressive styling, its main aesthetic change is the tall rear wing, and also explains the dramatic variation in top speed. The Tur, by contrast, has a sleeker look without any high-mounted aero devices, and instead focuses on under-body aerodynamics to keep the car locked onto the ground at high speeds. 
Partnership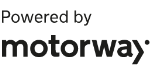 Need to sell your car?
Find your best offer from over 5,000+ dealers. It's that easy.
Zenvo has not confirmed a potential battery capacity, yet, but is projecting a 20-mile all-electric range for both models. Due to the additional e-motors, the Tur weighs-in around 150kg heavier at 1,450kg, compared to the Agil's 1,300kg. Both feature a double wishbone pushrod-style suspension system at each end, with 'active springs' that can vary the Aurora's ride height. 
Carbon ceramic brakes are standard, and sit behind a staggered set of 20- and 21-inch forged alloy wheels wrapped in Michelin Cup 2 rubber. As well as looking dramatic, the Aurora's design shows off lots of its technical components, with effectively exposed front suspension visible through the porous bodywork. While Zenvo might not have the design heritage of other hypercar manufacturers, you can see the resemblance to its former models, which themselves have been a success story for the young Danish brand. 
Prices have not been revealed, but considering its debut at Monterey Car Week, we'd suggest it's one of those 'if you have to ask' propositions. Production is planned to commence in 2025, with only 50 units of each due to be produced in its headquarters in Denmark. 
Which ultra-fast machines will the Aurora have to beat? Read our list of the best hypercars to find out...