What are the Euro 7 emissions standards?
Euro 7 is big news for the car industry and is more relevant for consumers than you might think, here's why…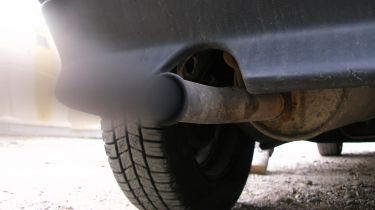 In July 2025, the new Euro 7 emissions standards for cars will come into force. Euro 7 is a collection of regulations that set a maximum standard for emissions from new cars and vehicles sold in Europe (and the UK). Once the regulations are in force, new cars will not be approved for sale if they generate more pollutants than Euro 7 allows.
The overarching aim of the Euro emissions standards is to increasingly limit air pollution from vehicles that can lead to poor air quality and global warming effects. They come in addition to the UK government's ban on the sale of new petrol and diesel cars by 2030. 
The Euro 7 emissions standards are yet to be finalised, with car manufacturers and the European lawmakers still in dispute over the level of emissions that should be permitted and the way Euro 7 will be implemented. The proposed regulations have been published, proven to be a little less stringent than the car industry feared, and are now awaiting approval from the European Parliament.
The UK may have left the EU but the UK government has committed to continue using the vehicle emissions standard framework that started with Euro 1 in 1992 and saw Euro 6 introduced in 2014, so new cars sold in the UK will have to be Euro 7 compliant, with a few exceptions.  
Why do the Euro 7 standards matter to you?
The Euro emissions regulations might not seem particularly relevant to you as an ordinary motorist but they will have a significant impact on the new cars available to buy in showrooms and could eventually affect what cars cost to run.
The European Automobile Manufacturers' Association (ACEA) represents car manufacturers in Europe and points out that while the car brands are fully invested in the drive to lower vehicle emissions, Euro 7 emissions standards that are too stringent will increase the cost of vehicles to consumers due to the complexity of measures needed to lower their emissions.
There is a major disparity between manufacturers and legislators on how big the cost burden will be. A 2023 report by Frontier Economics estimates a manufacturing cost of around £1,740 per car and £10,450 per truck or bus to achieve Euro 7 compliance while the European Commission estimates £156 to £390 per car and £2,430 per truck or bus. Wherever the real figure lies, it is likely that the costs will be passed on to consumers in some form. The ACEA also predicts a 3.5 per cent average fuel economy penalty caused by measures needed to meet Euro 7, including fuel needed to warm the car's catalytic converter from a cold start.
The other key reason why Euro 7 emissions standards are relevant for consumers is that they are increasingly used to categorise cars for the ULEZ (Ultra Low Emissions Zones) that are springing up around the UK. It's important to note that there are currently no plans for the arrival of the Euro 7 emissions standards to trigger a change in the rules for the London ULEZ or any other UK emissions zone but it's worth knowing the Euro emissions rating of your car to understand whether you have to pay to enter a ULEZ or not. 
Partnership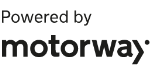 Need to sell your car?
Find your best offer from over 5,000+ dealers. It's that easy.
The Euro 7 emissions standards apply to your car for a decade or 124,000 miles, so it will be continually checked as part of its regular MoT test to make sure that it is still within the Euro 7 boundaries. If it fails, repairs will be necessary. These 'durability requirements' apply for double the amount of time for Euro 7 cars than they did for Euro 6.   
What are Euro 7 emissions standards?  
Although they've got tougher, allowing new cars to emit fewer pollutants, the Euro 7 emissions standards actually simplify the Euro 6 framework that had a series of different regulations for cars, vans, trucks and buses. The Euro 7 standards are effectively a single set of rules for any vehicle, regardless of whether it runs on petrol, diesel, alternative fuels, electricity or a hybrid.
Where Euro 6 allowed petrol and diesel cars to emit different amounts of exhaust gases, the Euro 7 emissions standards take the lower limits and apply them to all fuel types. It means that, for example, the Nitrous-Oxide (NOx) emissions limit that was 60mg/km for petrol cars and 80mg/km for diesel cars under Euro 6 is 60mg/km for all cars under Euro 7. 
You can see some of the pollutants covered by the proposed Euro 7 regulations and how the limits compare to Euro 6 and Euro 5 in the table below.  
| | | | | | |
| --- | --- | --- | --- | --- | --- |
| Emissions standard | Euro 7 (proposed) | Euro 6 (petrol) | Euro 6 (diesel) | Euro 5 (petrol) | Euro 5 (diesel) |
| Date (first registration) | July 2025 | September 2015 | September 2015 | January 2011 | January 2011 |
| Carbon Monoxide (CO) | 0.5 | 1 | 0.5 | 1 | 0.5 |
| Hydrocarbon (THC) | 0.1 | 0.1 | - | 0.1 | - |
| Non-methane volatile organic compound (NMHC) | 0.068 | 0.068 | - | 0.068 | - |
| Ammonia - (NH3) | 0.02 | - | - | - | - |
| Nitrogen Oxide (NOx) | 0.06 | 0.06 | 0.08 | 0.06 | 0.08 |
| Hydrocarbon and NOx (HC+NOx) | - | - | 0.17 | - | 0.23 |
| Particulate matter (PM) | 0.0045 | 0.0045 | 0.0045 | 0.005 | 0.005 |
What will change with the Euro 7 emissions standards?
As well as tightening existing limits on nitrogen oxide and carbon monoxide emissions, Euro 7 introduces controls on ammonia, a cause of poor air quality in urban areas, and formaldehyde, a carcinogenic gas, for passenger cars. There are also tighter controls on the amount of brake and tyre dust that vehicles can produce in addition to the existing limits on particulate matter in their exhaust gases. Cars will also be tested under a wider range of conditions than before. 
Under Euro 6, cars must continue to adhere to the emissions standards for five years and 62,000 miles but Euro 7 extends this period to 10 years and 124,000 miles. It also becomes a requirement for car manufacturers to fit sensors to their cars that will detect engine faults that may cause emissions to rise above the Euro 7 limits.
Electric cars don't escape attention either as the durability and performance of battery packs in EVs and plug-in hybrids will also be assessed to make sure they retain their charge capacity and performance at specified levels.  
Are there any exemptions to the Euro 7 emissions standards?
The Euro 7 standards are due to be implemented from July 2025, at which point every car going through the type approval process will have to meet the standards laid down. There is an exemption for small volume manufacturers that produce fewer than 10,000 vehicles a year, cars from these firms will not have to comply with Euro 7 until 2030.
Like the other Euro emissions standards, Euro 7 will not apply retrospectively and is only relevant for new cars that are type approved and registered after the standards come into force. As we've said, after 10 years and 124,000 miles, even cars originally sold under Euro 7 no longer need to meet the standards.  
How will car emissions be tested for Euro 7?
The testing for Euro 7 will continue to be done under the RDE (Real Driving Emissions) testing procedure used for Euro 6. Tests can be carried out by authorities or manufacturers themselves but the guidelines governing how the tests are performed are fixed. For Euro 7 there have been extensions to the testing process so cars are additionally tested over short trips and at different operating temperatures to better replicate how they are used in different countries.   
Frequently Asked Questions
All cars sold after July 2025 will have to meet the Euro 7 emissions standards. There will be an exemption until 2030 for low volume manufacturers making fewer than 10,000 cars per year.
Now read our round-up of the best low emission green cars...