Future Peugeot Sport performance cars to be plug-in hybrids
PSA's Peugeot Sport race division will target hybrid technology for future sports cars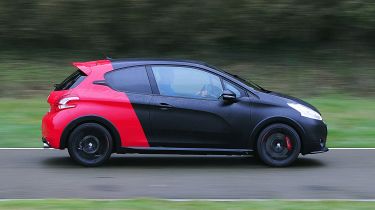 Peugeot boss Carlos Tavares has confirmed PSA's Peugeot Sport division will focus its efforts on plug-in hybrid technology over the next few years, in an effort to maintain performance but reduce running costs in future hot hatchbacks and sports cars.
Peugeot Citroen's influential Managing Director told Auto Express last week: "I think hybrid will play an important role in the future of our sportier models. Hybrid technology helps you to make two apparently contradictory expectations converge.
"Currently the only technology that allows you to go to town in pure electric mode – but at the same time enjoy good acceleration, low CO2 and high autonomy – is the plug-in. This is the direction we are taking. Hybrid technology is very much aligned with what we can foresee as the future of sports cars."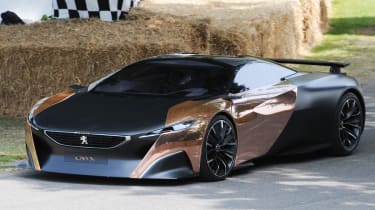 The diesel-electric Onyx concept, seen at the Paris Motor Show in 2012, highlighted Peugeot's appetite for hybrid sports cars.
Tavares also talked about the important influence Peugeot Sport will have in the development of future models. Following the success of the RCZ R, which was fettled by PSA's experienced race engineers, he insists there is a market for further highly tuned, more focused models.
Speaking at the launch of the Peugeot Sport's 208 GTi 30th Anniversary model, Tavares said: "Our fans value the fact our cars have been engineered by Peugeot Sport engineers. We are going to do this more often and have better use and better leverage of the Peugeot Sport Divisions."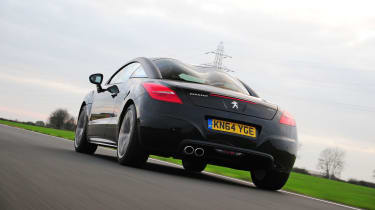 We pushed him on the possibility of larger Peugeot Sport-influenced GTi and R models, such as a 508 R or 2008 GTi, but Tavares insisted the market favoured smaller performance cars.
"You can expect to see it on more compact cars than family saloons, but never say never", he said.
However, he did stress that the priority for PSA over the next few months was the completion of its considerable turnaround plan announced earlier this year. Tavares told us the role out and success of the manufacturer's three-brand portfolio (Peugeot, Citroen and DS) "will take several decades to be fully implemented."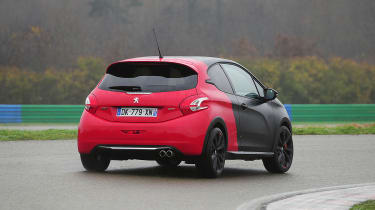 "The most important thing for the time being is focus on turning around the company. We need to make sure we have a wider business horizon by bringing the company to a global car maker that isn't totally dependant on Europe", he said.
PSA's expansion plans are clearly targeted – for the time being at least – toward China. Last month the brand released the Chinese-only DS 6 SUV, a large 4x4 model set to cost from around £28,000. It features a 1.6-litre turbo petrol with 158bhp and should return more than 40mpg.
Is Peugeot going the right way with its hybrid performance car programme? Let us know your thoughts in the comments section below...