Hot Peugeot 3008 won't be a 'GTI' but will get 300bhp hybrid power
Peugeot bosses confirm a hot hybrid version of the Peugeot 3008 crossover is due in 2019 with 300bhp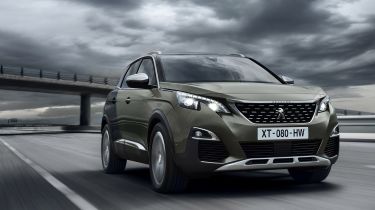 It's not a GTi as we know it, but Peugeot bosses have confirmed to Auto Express that a high-performance plug-in hybrid version of the new 3008 SUV, with around 300bhp, will be launched in 2019. The model will be one of the most powerful SUVs on sale from a mainstream brand, but it's not expected to carry the GTi badge.
The French manufacturer has already laid out its plans for a PHEV version of the 3008, but Peugeot product director Laurent Blanchet has revealed more details on the brand's hybrid technology strategy. "I can tell you, this [plug-in hybrid] technology will be available with our 1.6 THP petrol engine," Blanchet said. "Combining the petrol engine with an electric motor, the combined horsepower of the car will be more or less 300."
• Best SUVs and 4x4s to buy now
That figure would likely make the 3008 faster than any mainstream rival, with power to be close to the figure expected from the forthcoming SEAT Ateca Cupra. Expect a 0-62mph time of around six seconds and a top speed approaching 150mph as a result.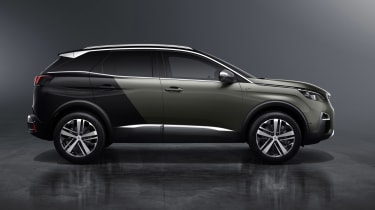 Blanchet added that the 3008 plug-in would send power across all four wheels, saying: "We have put the electric motors on the rear axle, so you will have a four-wheel-drive car that's very efficient."
On Peugeot's electric plans for the future, Blanchet also told Auto Express that more plug-in hybrids will arrive in the next few years. He said: "The 3008 with the technology I have mentioned will arrive in 2019, and then we will develop a PHEV for all of our range." In the same year, Peugeot will introduce an all-electric 208, with power and range capability to rival a Renault ZOE.
Despite the 3008 PHEV's hot hatch-baiting performance, Blanchet claimed that there are no plans to badge it with the iconic 'GTi' nameplate. "The hybrid is a sporty car, but the GTi badge is more for the small hatchback segment; a 3008 with a GTi badge is a bit too much right now," he said. "We could use the GT label instead."
Do you like the idea of a performance 3008? Let us know in the comments...