Porsche 911 Carrera S vs Morgan Plus 8
The Morgan Plus 8 costs about the same as a Porsche 911 - but is it a worthy rival?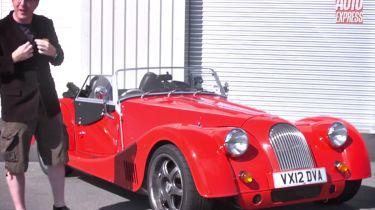 The Porsche 911 is the default choice if you've got around £80,000 to spend and want a fast, usable sports car.
But is there anything altogether more British, with a similar sense of satisfaction, for the same amount of money?
In this video, our resident racing driver, senior road tester Owen Mildenhall, pits the new 911 Carrera S against an unlikely rival: the Morgan Plus 8.
Owen stretches the legs of both sports cars around the twisty Anglesey test track in North Wales, before naming a winner. So can the mighty Plus 8 topple the engineering excellence of the new 911?
Check out the video and be sure to read our review of the current Porsche 911.