Porsche Boxster S video review
We drive the all-new Porsche Boxster on UK roads for the first time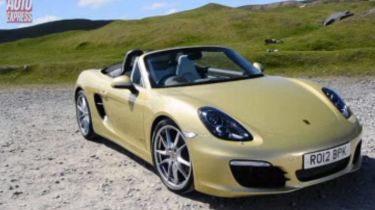 [[{"type":"media","view_mode":"content_narrow","fid":"68837","attributes":{"alt":"","class":"media-image"}}]]
Back in 1996, Porsche created the mid-engined Boxster and with it set a new benchmark in terms of performance, dynamics and usability.
Now in its third incarnation, it is longer, wider, lower and lighter than the model it replaces and packs more power, too. Although visually similar, the car beneath the skin is completely new.
Watch our video review of the Boxster S and read the first drive here.