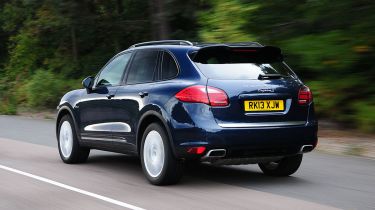 New price: £47,390 - £107,784Average percentage retained: 71.6 per cent
The Porsche Cayenne is the biggest-selling model the brand makes, but that doesn't seem to affect the car's used values: according to CAP's latest data it's the slowest-depreciating new car in the UK.
The Cayenne is a large SUV with a classy cabin, comfortable ride, powerful engine range and superb handling. Even though it looks more like an off-roader, the Cayenne's true ability lies on the road, where it's so good to drive that it can even give some sports cars a run for their money.
It's no wonder that the car is popular, but the prestige badge and desirable features mean that it also holds its value very well.