Pick your cleverest car kit and win!
Choose the most innovative product of the past year and win a fantastic prize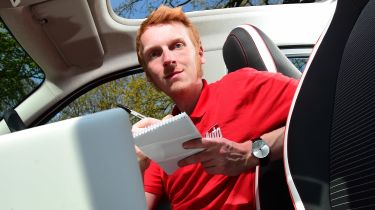 As new car design evolves, makers of aftermarket accessories have to take a pioneering approach to keep up with drivers' needs. Whether they're looking into ways to improve our in-car tech or making simple cleaning processes easier, innovation is at the heart of product design and can shape the best accessories.
At Auto Express, we take pride in trying the latest groundbreaking products every week, and we want you to have your say in what has been the best and most innovative accessory we've reviewed in the past year. So we've rounded up eight of the best – check them out before clicking on the link below to tell us which is your pick.
• Click here to vote on your pick for the most innovative product
By voting you're automatically in with a chance of winning a Snooper DVR-3HD. The dash cam unit, which has an RRP of £149.99, records video in full HD and also alerts drivers to safety cameras.
The products
Anki DRIVE racing game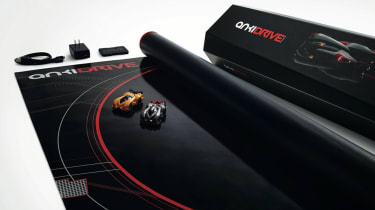 For years, car racing sets have kept motoring fans young and old entertained, allowing them to put scale models head-to-head on an electric track. But Anki DRIVE brings the fun bang up to date. An app replaces the traditional triggers, so users control their cars wirelessly on the track with an iPhone or iPad. Up to four cars can race at one time, and you simply tilt your device to change lanes. Racing is fast, frantic and unpredictable, with on-car cameras getting you close to the action. This really is slot car fun for the 21st century.
• Click here to vote for this product!
Kenwood KMM-BT34 single-DIN stereo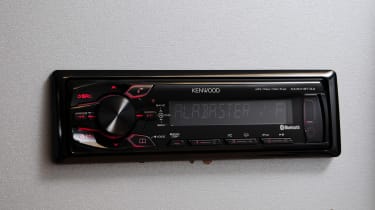 We found the Kenwood KMM-BT34 to be the best single-DIN head unit in our group test. On the surface, there doesn't appear to be too much to set this system apart from rivals, but look more closely and you realise it's one of a new breed of stereos to do without a CD drive. You might think this is inconvenient, yet it makes the hardware smaller and easier to fit in a dash, plus cheaper to buy – this device has Bluetooth, front-mounted USB and aux ports, and is compatible with steering wheel controls, all for around £70.
• Click here to vote for this product!
EE Buzzard 2 in-car Internet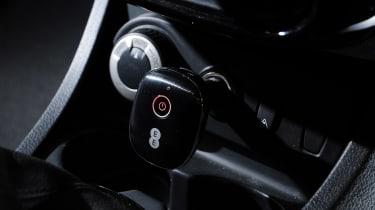 For as long as smartphones have been widely used, drivers have been able to use an Internet connection on the road for sat-nav directions and other motoring apps. But download speeds when moving aren't the quickest or most reliable – so EE's Buzzard 2 broke ground as an affordable 4G router that can hook up to as many as 10 accessories. The device sits in a car's 12V socket, allowing phones, tablets and laptops to connect with WiFi for a super-speedy connection.
• Click here to vote for this product!
Garmin HUD+ head-up display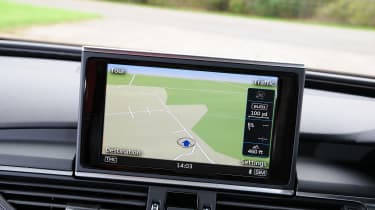 Garmin has long been established in making sat-navs, and it's now moved into the head-up display (HUD) business. The concept isn't new – it was created in a bid to reduce distraction among motorists, and projects crucial information on to the underside of the windscreen and into the driver's line of sight. Some manufacturers already offer HUD in their cars as standard, but Garmin is one of the first brands to bring it to the aftermarket.
Partnership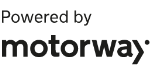 Need to sell your car?
Find your best offer from over 5,000+ dealers. It's that easy.
• Click here to vote for this product!
Sealey LSTART 235 powerpack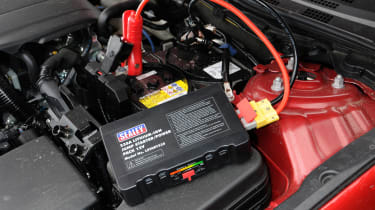 Tool and accessories giant Sealey led the way with this neat and compact powerpack design, even though rivals have since followed suit. And considering the bulky, boxy shape of older powerpacks, the LSTART 235 is revolutionary as it's small enough to fit in a glovebox or door pocket, but maintains the power to boost a car with a flat battery. As it can be kept in the car, it'll deliver the power you need in an emergency.
• Click here to vote for this product!
Patriot wireless charging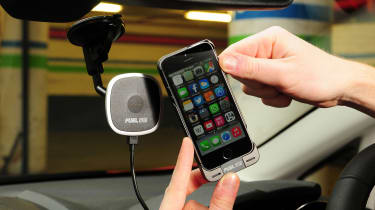 Smartphones can help drivers with everything from navigation to playing music on the go, as well as making calls. But all these tasks can take their toll on a handset's battery life. Constantly plugging in cables can be a nuisance, though, which is why Patriot's wireless charging solution impressed when we first reviewed it. You have to keep your handset in a bigger-than-usual case, and it's only available for selected Samsung and iPhone models, but all you need to do is position your mobile correctly in the car to charge it wirelessly.
• Click here to vote for this product!
AutoLOG used car checker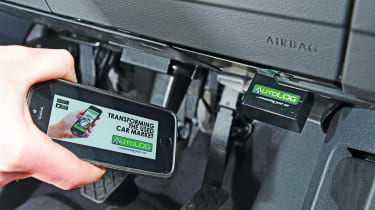 Clever AutoLOG promises to remove the uncertainty surrounding buying a second-hand car. It works on most vehicles fitted with an on-board diagnostics (OBD) socket – that's petrol cars made from January 2001 and diesels from January 2004. A small piece of hardware plugs in and 'talks' to a matching Android app, assessing live engine performance with stats to back up findings. And a comprehensive registration-based search reveals any historical problems.
• Click here to vote for this product!
Ring RSC612 battery charger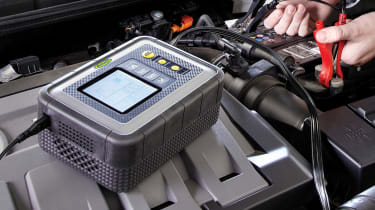 This is one of Ring's new SmartCharge products, but it's more than just a battery charger. Hook up to a battery, and an LED screen shows its condition and status – handy for knowing how long it'll need to be powered up for. The screen is also key to the diagnostic tool, which is the RSC612's unique selling point. It can seek out electrical faults, pinpoint where any power is being lost from a battery and assess alternators, potentially saving you a trip to the garage.