Best EV charging cables 2023
We find the best way to charge your electric vehicle from a three-pin plug…
With the ban on pure petrol and diesel new vehicle sales looming at the end of the decade, more of us are plugging into the savings offered by PHEV and fully electric cars. With this different way of driving comes new habits; plugging in whenever possible replaces visiting the fuel station.
While we would recommend that anyone charging regularly at home should install a dedicated wallbox, it is possible to top up your battery anywhere there's a three-pin plug. That could be when you are visiting relatives, in a workplace car park or even at a holiday cottage.
Most car manufacturers will supply only one cable, and usually it's the simple lead that's designed to fit a public chargepoint – called a Type 2 to Type 2. A three-pin to Type 2 lead is usually offered as an accessory, costing upwards of £300.
Here we've brought together six alternatives that offer a cheaper or more flexible alternative to the official manufacturers' options. Which one will take the lead in our test?
How we tested them
All of our cables are three-pin to Type 2 connectors, so they are compatible with most electric cars, with the exception of first-generation Nissan Leafs and some Lexus models. 
We assessed them for quality, extra features, durability and price. Outputs of both the socket and the charger were measured using a dedicated monitor. We connected the chargers to a 2018 Renault Zoe and a 2022 Kia EV6 to carry out the tests.
Verdict
If you need a basic, no-frills cable to use occasionally, the Streetwize is well priced. A little more will buy the Ring's posher looks and extra features. But the Simply Auto Premium takes the win here. It has all the features you might find useful, at a reasonable price.
Simply Auto Premium
Streetwize 3-Pin 10A
Ring RPC20A05
Reviews
Simply Auto Premium
Price: Around £225
Maximum kW: 3.1
Cable length: 5m 
Timer: Yes
Switchable charge rates: Yes 
Rating: 4.5/5 stars
Contact: jrpdistribution.co.uk
Simply Auto's Premium cable is more expensive than the basic chargers, but it features several 'smart' features that help drivers take advantage of cheaper electricity rates – and a zip-up storage bag, too.
Using a simple button and fairly basic LED screen, owners can adjust the current flow between 8, 10 and 13 amps. This could be useful if you are wary of the wiring at the socket you are using, or want to limit the pull on the supply to match the output from solar panels. 
There is also a timer that can delay the charger's start by several hours in order to make the most of cheaper overnight electricity rates.
Streetwize 3-Pin EV Charging Cable 10A
Price: Around £155
Maximum kW: 2.4
Cable length: 5m 
Timer: No
Switchable charge rates: No
Rating: 4.5/5 stars
Contact: toolstation.com
If you just need a basic charge cable for occasional use, the Streetwize is unbeatable value. It gets the job done, albeit slowly – it has a maximum charge rate of 2.4kW and won't draw  more than 10A from the socket. 
There are few other frills, either. There's no screen to give detailed information, nor an ability to set timers. You simply get three LED lights to show the status of the charger and alert you to any faults. Surprisingly at this price level, it's supplied with a zip-up canvas storage bag. It also has a fairly reasonable IP55 rating for water and dust protection.
Partnership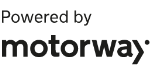 Need to sell your car?
Find your best offer from over 5,000+ dealers. It's that easy.
Ring RPC20A05 Portable Charging Cable
Price: Around £185
Maximum kW: 3.0
Cable length: 5m 
Timer: No
Switchable charge rates: Yes
Rating: 4/5 stars
Contact: ringautomotive.com
It's not the cheapest, but the Ring lead feels like a higher-quality product than the sub-£200 price would suggest. It is sturdily made and has a solid IP65 rating for protection. A heavy-duty rectangular storage case is much classier than any of the other bags offered by rivals, too.
The control box has a small colour display to indicate charging information, including time connected and power consumption. An additional scrolling light shows the charging status at a glance, even if you are not very near the car. Charging current can be switched between 6/10/13A, but there is no timer option.
Buy now from Arnold Clark Autopart
Masterplug 10A 2.3KW MODE 2 Type 2 cable
Price: Around £170 (5m)/ Around £195 (10m)
Maximum kW: 2.3 
Cable length: 5m/10m
Timer: No 
Switchable charge rates: No
Rating: 4/5 stars
Contact: screwfix.com
If you need a long cable to stretch across a garden or reach inside a building, the Masterplug is the cheapest way of getting a 10m-long lead – a five-metre cable costs £169.99 and a 10-metre option adds £25 to the price. 
A small LCD screen displays useful charging information, plus cumulative current and kWh trackers so you can see how much energy you've used. We also liked the hi-vis green cable, which means you are less likely to trip up the postman. On the downside, it has only an IP54 official rating for protection, which means it is showerproof rather than water resistant.
EV Power V2 Pro
Price: Around £250 (5m)/ Around £295 (10m)/ Around £350 (15m)
Maximum kW: 2.4
Cable length: 5m/10m/15m
Timer: Yes 
Switchable charge rates: Yes
Rating: 3.5/5 stars
Contact: evcableshop.co.uk
If you really need to stretch to reach a socket, the EV Power V2 Pro is available with the longest cable on the market. You have to pay for it, though, because the 15-metre version is £100 more than the five-metre cable.
Besides the length, the V2 Pro has plenty of other good features. It has an official IP67 rating, which means it is both tough and waterproof. It can switch between 6 and 13 amps, plus has a charge-delay timer and an LCD screen to show the output and power used. If it was cheaper, the V2 could have been a winner here.
Juice Booster 2
Price: Around £840
Maximum kW: 22
Cable length: 4.5m 
Timer: No
Switchable charge rates: No
Rating: 2.5/5 stars
Contact: juice.world/en
The Booster 2 looks like a seriously pricey option, but the justification is its flexibility. In addition to a UK plug, you can fit Euro-compatible sockets for charging abroad, or industrial-spec outlets to connect to the more powerful three-phase 32 amp sources at business premises and outdoor venues. Because the Juice can charge at up to 22kW, this could revive your car at speeds 10 times faster than some of its rivals here.
However, if you don't need this functionality, the Juice Booster looks crude and unsophisticated, with LED lights rather than a screen, and no timer option. It is at least built to last.
Want the latest car news and product reviews in your inbox? Sign up to the free Auto Express email newsletter...