Best first aid kits 2022
Keeping some medical essentials in your car is a sensible idea in case the worst happens. We put eight kits to the test
Carrying a first aid kit in your car is compulsory in many European countries and even where it's not, it is a good idea. 
Cuts, burns and scrapes from working on cars or sustained during that shopping trip or weekend away can all be dealt with effectively and quickly on the spot, before seeking professional help if it's required.
However, makers can't agree on exactly what a first aid kit designed to go in a car should contain, so we opened up eight to find the best one to keep in your car's boot.
How we tested them
Unless you're involved in a crash, most motoring injuries tend to be cuts, scrapes, scalds, bruises and burns, so we based our test on dealing with these medical issues.
Bigger kits will be kept in the boot, so a hard case will prevent damage and can provide a useful working surface. Smaller nylon pouches are more suitable for the door pockets or glovebox. 
Ideally, the container should be in the international colours of green with a white cross. We looked for easy-to-understand instructions and a balanced selection of dressings and bandages, with tough scissors, strong tape and/or safety pins, sterile wipes and two pairs of gloves. We were pleased to see that none of our samples had antiseptic cream or cotton wool, because these are a nightmare for paramedics when used together. 
Verdict
Our top two may not have been in the recommended colours, but they made up for the lapse with a good balance of contents and price. If you want something more comprehensive and are prepared to pay a higher price, look for the Blue Dot kit.
AA Ultimate First Aid Kit  
Sakura Premium First Aid Kit SS5418  
Blue Dot Small Home & Workplace First Aid Kit
Reviews
AA Ultimate First Aid Kit
The AA's first aid kit was clearly related to the Sakura SS5418 (below), because it was the same colour and size. However, its big plus point was the interior plastic holder that featured 12 pockets. All of these were marked with notes and diagrams relating to the contents. 
That's very useful in an emergency and makes it easier to put it all back in. The contents were almost identical, with just a few differences in dressings and plasters. Unlike the Sakura, it didn't have any disposable face masks, but the easy-to-use pockets outweighed the small price difference.  
Sakura Premium First Aid Kit SS5418
As with the AA kit (above), the Sakura's nylon pouch came in black with a white cross. While the colour wasn't ideal, its contents were well chosen. Getting everything back in the pouch was a squash, but was made easier by a four-pocket holder. 
We liked the two burns dressings and scissors, although supplying just one pair of wipes and two pairs of gloves was a bit stingy. The instructions included in the kit were average at best, but we liked the good range of bandages (including conforming and triangular options) and foil blanket for shock victims. The kit was priced well enough to overcome our niggles.
Partnership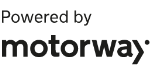 Need to sell your car?
Find your best offer from over 5,000+ dealers. It's that easy.
Blue Dot Small Home & Workplace First Aid Kit
This kit came in a good-sized hard plastic case in green, with a built-in handle and a wall-mounting bracket. Overall, there was a reasonable selection of contents, but like some others, the instructions were very poor. 
We rated the Tuff Cut shears, which would get through most materials, and a generous six pairs of nitrile gloves. Given the size of the case, we expected more than a single burns gel, yet there were 20 sterile wipes – only the Draper had more. There's much to commend this set, but it seemed pricey compared with our winner. 
Draper Large First Aid Kit 81290
Draper's kit had the highest price and the largest plastic case. It was the best for product selection, because it included plenty of just about everything, with 40 saline wipes, 100 plasters, various types and sizes of dressing, four triangular bandages, three foil shock blankets and a surprising but welcome 12 pairs of nitrile gloves. 
We liked the seriously sharp serrated scissors, but there should have been more than two hydrogel burns dressings. The instructions were limited, but if you take first aid seriously, this should cover most eventualities. 
Sealey First Aid Kit for Cars, Taxis & Small Vans SFA02.v2
Sealey's green nylon pouch was (only just) the second smallest here after the General Medi, so repacking the contents was tricky, although the twin plastic pockets helped. We liked the serrated scissors, 10 sterile wipes and the twin 4x4-inch burn gels. 
We'd have liked more than just two bandage rolls (standard and conforming), although we were pleased to see a triangular bandage, foil blanket and two pairs of nitrile gloves. Overall, it's not a bad selection of products, but compared with some others, a bit too expensive. 
Boots Travel First Aid Kit 10258543
Price: around £12  
Rating: 3 stars
Contact: boots.com
The Boots offering came in a nice rectangular nylon pouch, albeit in blue rather than green. It claimed to be ideal for cuts, grazes, splinters, blisters and burns, but had only three cleaning wipes and just one pair of gloves. 
We did like the specific blister plasters, triangular bandage, four-metre-long conforming bandage and twin burn gels, plus the Boots was the only one to include an instant ice pack. However, the instructions supplied were limited and, surprisingly, it was one of only two kits in this test not to include scissors. For the price, it should have been better equipped.
General Medi Mini First Aid Kit 92-piece
The tiny green nylon pouch contained a foil blanket, 15ml of saline solution, 27 plasters and 14 antiseptic towelettes/alcohol prep pads. Squeezing everything back in was difficult and would be more so after an emergency situation. Of the 92 pieces supplied, 20 were cotton buds, which should be used with extreme care to avoid getting fibres in open wounds. 
The scissors were quite small and there were no gloves or burns dressings included. The instructions were limited and focused heavily on dealing with injuries caused by wildlife, including funnel-web spiders and jellyfish. 
Blue Dot HSE Standard 10-person Standard First Aid Kit
We liked this solid, strong green box that was held closed by tough clips. However, the instructions were very generalised, with nothing relating specifically to this kit. The contents were heavily biased towards bandages, with four triangular, 12 standard sterile and two eye pads included.
In addition to the six safety pins for the bandages, there were six saline wipes and 20 plasters. Oddly, there was just one pair of vinyl gloves and no scissors (not ideal with so many bandages), foil blanket or anything specifically for treating burns. A curious mix that's not particularly well suited for car use. 
Buy now from Fire Safety Store
Now read our list of the best emergency breakdown lights...