Best car wheel cleaners 2022
Colour-changing formulas come to the fore once more
Wheels are one area where a soapy wash mitt is unlikely to be enough after a winter of driving on soaking, gritty roads that cause dirt to build up quickly.
So a good cleaner is essential to lift away the grime without the need for lengthy scrubbing with a brush. And we certainly have a good choice of effective solutions with the arrival of the latest red cleaners.
This new generation attacks the metals in the grime, turning them a deep purple or red as they loosen the dirt. Many clean simply by you spraying the product on, waiting for a few minutes for it to work, then blasting with a pressure washer.
Those using more conventional formulas have also raised their game, and it has been interesting to see how they have matched the new generation in recent tests after a period of red domination.
For some valeters the only way to clean wheels is to remove them from the car. If you don't have the time or inclination, use a long brush to clean the inner rim.
How we tested them
To find the best cleaner, we tackled a pile of filthy wheel trims. To focus on the cleaner rather than other mitigating factors, such as a pressure washer or stiff brush, we let each work before gently rinsing. The result was taken from multiple tests and factored in prices, any extras and whether the cleaners could be used on all types of wheel.
Reviews
Bilt-Hamber auto-wheel
Price: Around £13
Size: 1 litre
Apart from making a highly effective cleaner, what Bilt-Hamber does so well is to provide a complete cleaning package, so you can get going straight away. A brush was once a common addition among wheel cleaners, but Auto-Wheel was the only product that we tested that came with one, removing the need to find an old paintbrush or purchase a specialist tool. That useful addition helped to offset a recent price rise, and Auto-Wheel secured yet another win in the face of competition from less expensive rivals. 
It topped our tests once more because it fared well on the first cleaning attempt, both with just rinsing and with the weighted brush. Rivals matched it on successive cleans, but none could overcome Auto-Wheel's advantage. The whiff of bad eggs could be improved – it's still not something you want to get too close to – but that's a small price to pay for a brilliant performance.
4Detailer Hummer Iron
Price: around £10  
Size: 1,000ml
4Detailer was a serious contender, not least because it takes a similar approach to our champion. A big one-litre pack and a keen price keep the cost down – a key factor when results are very close. 
It uses a similar formula, which works on the oxidising surfaces of the iron particles to reduce, then release the bond to the wheel. This Polish brand claims the cleaner has a natural smell – it was a bit too natural for us, but worth overcoming for its great cleaning power.
Partnership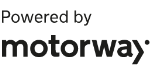 Need to sell your car?
Find your best offer from over 5,000+ dealers. It's that easy.
Simoniz Ultracare Wheel Cleaner
Price: around £5  
Size: 500ml  
If you can't bear to get too close to the pong from the red cleaners, then this non-acidic alternative from Simoniz could be for you. Unlike similar formulas of the past, this can be used on all types of wheel material, including delicate ones such as chrome without problem.  It was a step behind the best, but was clear of the rest of the closely matched pack. Add in a competitive price and you have a worthy alternative to the red cleaners dominating the sector.
Sonax Beast Wheel Cleaner
Price: around £18
Size: 1,000ml
Previous testing of this German firm's products produced sound results, but nothing special. However, this year Sonax has made a major impact in our tests, collecting no fewer than five awards.  Beast Wheel Cleaner was topped only by 4Detailer and Bilt-Hamber here. It did particularly well on the second attempts, but that wasn't enough to overcome the price difference, despite the one-litre pack. As with others here, the colour-change formula works on all surfaces.
Wonder Wheels Colour Active Super Wheel Cleaner 
Price: Around £10
Size: 1 litre
The original Wonder Wheels used to dominate this test and this Colour Active version has come the closest to toppling auto-wheel. A bigger pack took the price fight to Bilt-Hamber, and it had the smallest of advantages on our test trims, but couldn't quite match the overall Bilt-Hamber package. If you see this in an accessory shop, buy it.
Alchemy Chemical X
Price: Around £12
Size: 500ml
Alchemy's range has been in development for years because its creators didn't want something that just worked, but a product that worked the way they wanted it to. They used their "guinea pigs" to refine the range.
Chemical X is designed to work on all surfaces, including glass and paintwork, to remove iron particles. But it doesn't state whether it can be used with chrome, untreated or other delicate surfaces.
A fine spray is possible using the adjustable trigger. It delivered a thickish gel that worked well using just a gentle rinse with no brushing, and was close to matching our champ on light grime. 
Armor All Wheels
Price: Around £13
Size: 16 wipes
When we last tested these, they faced serial test winner Bilt-Hamber's auto-wheel and struggled to match its speed – particularly when boosted by a pressure washer. As a waterless solution, this is much more effective so it earns an extra star. The wipes also work well if you are cleaning wheels off the car in a workshop or garage where you don't want water all over the place. 
Using the wipes couldn't be easier – just run them over the grime and they lift it off. But they need turning and you need to buff with a microfibre cloth, particularly when it's new and leaves a thin film of moisture. This gave the edge on the new rim because the towels needed a second wipe to get a gloss finish. On the old rim it had a clear edge; the wipes had more bite when it came to shifting tough grime.
Auto Curators Flawless Cleanser
Price: Around £26  
Size: 1,000ml  
Flawless Cleaner needs to be just sprayed on and left for only one or two minutes before being rinsed away, or agitated if there's heavy soiling. It works well, too; it had the edge over the all-conquering Bilt-Hamber across our tests. So why only four stars? You might get a big litre bottle, but this isn't enough to overcome that hefty £26 price tag. As Auto Curators says, it is "the finest indulgence in car care".
Black Diamond Iron Out
Price: Around £10 
Size: 500ml
Black Diamond is one of the latest to produce a pH-neutral cleaner. One of the few drawbacks to this new generation of cleaners is the bad egg smell, but Black Diamond has successfully added a minty edge to make it less offensive on the nose when you're using it. The Iron Out cleaner works quicker than rivals, too, requiring just two minutes to shift the worst of the grime. It was a step ahead of the rest of the samples.
E-TECH Pro Class Wheel Cleaner
Price: Around £10  
Size: 500ml  
Wheel Cleaner is part of the Pro Class launch line-up covering most tasks, from polishing and protecting to cleaning. E-TECH says it uses the "very latest techniques", so it's a bit odd that this is an acid-based cleaner when most products in this sector are 'red' formulas that react with iron particles to loosen grime.
The acid formula means it's no good for anodised surfaces or rims with no or damaged lacquer. Wire wheels, chrome finishes and stainless steel are out, too. Still, it's effective, and matched our winner across the tests. You also only have to leave it to work for around three minutes before rinsing off. However, poor value next to the Bilt-Hamber and those restrictions lose it a star.
Gtechniq W6 Iron and General Fallout Remover
Gtechniq's W6 has been around the top of our wheel-cleaning test for a while. A great performance in our tests overcame its relatively high price; it was only topped by Wonder Wheels and our winner. The formula contains an anti-corrosion ingredient and can be used to decontaminate paintwork.
Kenotek Wheel Cleaner Ultra
Price: Around £15
Size: 1,000ml
Kenotek makes its test debut here and, like our winner, it turns purple as it works. Its pH-neutral formula is said to be good for 'most wheels', not that you'd know from a pack that has no instructions. Despite this, and having to wait a while for it to work, it was effective, if a touch behind our top two. A big pack size helps overcome its relatively high price.
McLaren Red Wheel Cleaner
Price: Around £13
Size: 500ml
This was the star on the heavily soiled areas, particularly when agitated with a weighted brush. It had a clear advantage over its rivals here, but oddly it did not carry that edge over to the lighter grime tests, where it was a close third.
There's no mention of the surfaces on which it is safe to be used. And, just like Alchemy, its price is close to double that of Bilt-Hamber's.
Motul Wheel Clean
Price: Around £7
Size: 500ml
Success with a motorcycle cleaning and protection range inspired French oil firm Motul to bring its car care line-up to the UK's packed valeting and detailing market. Its pricing means it's pitched towards the DIY rather than the enthusiast end of the market, but judging by its performance in this test, it is no worse for that.
Instructions in English are tucked under the label and tell you to do a pre-rinse, then spray and leave for three minutes. Wheel Clean lacks the cling of the Bilt-Hamber, but on the areas where it sat it cleaned deeper than our multiple winner. It got closer to auto-wheel on the rim where the disc dust was less ingrained, and there was little to choose between them when using a brush. Just a few more black spots left for Motul.
An impressive debut for a keenly priced cleaner that can be safely used on all surfaces. We look forward to trying others in the range based on this performance.
The Treatment Wheel Cure
Price: Around £8
Size: 651ml
This is part of the latest US car-care import from car, boat and caravan specialist Shipshape Norfolk. Wheel Cure isn't a 'red' cleaner, yet it can be used on all sealed surfaces except for chrome. It topped the cleaning tests, but not by a big enough margin to overcome the more cost-effective Bilt-Hamber.
Turtle Wax All Wheel Cleaner
Price: Around £8 
Size: 500ml
This new cleaner from Turtle Wax is another of the pH-neutral products that turns red as it works. Like the others here it needs to be left for five minutes to work, but the instructions say it should also be agitated before rinsing with a pressure washer. The spray is on the narrow side but the cleaner relatively thick, and clings well. It was a top performer with both rinsing and the weighted brush, but a higher price counts against it.
Turtle Wax Redline Wheel Cleaner
Price: Around £7
Size: 500ml
Turtle Wax's All Wheel Cleaner has previously made our top four; this time it's the brand's Redline. But as far as our test is concerned, the formula isn't much different. It's still a pH-neutral cleaner good for all surfaces, and it goes on in a thick gel that clings well. The spray is a bit narrow for optimum coverage, but Redline had the edge over our winner. Higher price and lack of a brush knocks it down a star, though. 
Polished Pigs
Price: Around £11
Size: 550ml
One of the key criteria for our wheel-cleaner tests is what surfaces they can tackle without leaving tell-tale dulling. So it's not ideal to have to go to Polished Pigs' website to find out that great care must be taken when you're working with chrome, aluminium or anodised surfaces. For conventional-coated wheels it works a treat, and was topped only by Wheel Cure.
Wynn's Wheel Cleaner
Price: around £10
Size: 500ml
Another red cleaner that performed well in its test debut. It's part of a refresh of the Wynn's range, which has been around for a few years now. If the rest of Wynn's newcomers are like this then it bodes well for the US brand. It's safe for all surfaces, which it usefully lists on the pack. The brand claims its red cleaner has a non-drip formula and we saw evidence of that in the tests, with noticeably less run-off than many rivals. It's pH-neutral, which should help with preserving coatings. It clings well, too, because it's much thicker than rivals, which helped it in our test. A good if not particularly cheap option.
Autoglym Wheel Cleaning Mousse
Price: around £10
Size: 500ml
Those familiar with Autoglym will know it sells a 'red' cleaner, Magma. This mousse has its Colour Transform Technology, but Autoglym says it's more than just a foam version and will shift other contaminants.
The mousse works well, expanding rapidly and clinging better than its rival. Trouble is, it's a step behind in cleaning power. With a rinse it made progress on the grime, but plenty was left and brushing left a clean finish.
This is the price you pay for a cleaner that will work on all wheel types and finishes. And talking of price, this is not a cheap option; you get half the amount you do with the auto-wheel for much the same cost.
Autobead Alloy Wheel Cleaner
Price: Around £8
Size: 500ml
It may not go purple like the red cleaners, but there was a greenish hue to this cleaner on our grimy trim. It says it's orange-scented but there's little evidence of this. It needs just a minute to work and it made an impression on our grime but not as much as its new rival. It works much better with a brush, when it got far closer to its rivals. Like the Motul it can be used on all types of wheel and is said to be "kind" to centre caps and trims. 
Meguiar's Waterless Wheel & Tyre
Price: Around £14
Size: 710ml
Meguiar's produces the multiple test-winning Wash & Wax Anywhere, but this is a quite different solvent-based formula. It works in the same way, though; Wheel & Tyre is sprayed on and then wiped off with a microfibre cloth. On our nearly new wheel it had the edge, easily wiping the grime and quite quick to leave a good finish.
However, it struggled more with the rougher laquer and it left a thin sheen of grime on heavily soiled areas. No claims are made for a durable finish but we liked the look. It lifted the sidewall's appearance and left a clean matt finish. This is not the cheapest solution but we did see it being sold online for around £12.
Poorboy's World Iron Remover
Price: Around £14 
Size: 473ml
It might be unfair putting Iron Remover up against specialist wheel cleaners, because it is designed for pretty much any surface. It made progress in the test, but not as well as the test winner auto-wheel. It needs to be left for 5-10 mins to work. If you want to decontaminate bodywork this is the one to go for but it needs more work as a wheel cleaner. It's also not the cheapest option. 
Xpert-60 Wheel Cleaner
Price: Around £12 
Size: 500ml
This wheel cleaner doesn't follow the current trend for formulas that turn red as they work on metal particles bonded to wheels. It is an orange formula that goes on in a foamy spray and lives up to its claims for good cling properties. Oddly, it needs agitating before being left to work and rinsing. Our test did not suit it but it made progress and was a close match for Iron Remover. 
Want to fix up your paint next? Read our list of the best scratch removers...