Best car wash mitts
Get a grip on grit with a wash mitt. We tested a range to find the best car-care essential…
Forget the sponge your dad used when washing his Cortina or Cavalier – if you want to minimise scratches and paint swirls, a mitt is the way to go.
Unlike a sponge with its flat, hard surfaces, a soaked microfibre can lift grit off bodywork and hold it in its strands away from paint until it's rinsed. With the grit trapped in the fibres there is less chance of it being dragged across the clearcoat, creating the swirls and tiny scratches that take the shine off paint.
So whether you use the two-bucket method or a grit filter in the bucket, a mitt is the ideal choice. There's a range of options from pads to gloves, but which deserves a place in your wash bucket? We pulled on nine to find out.
How we tested them
We spread our net wider this time, with pads, gloves and mittens alongside conventional mitts. Our test checked all for fit, but the focus was on how good they were to use on the car. 
We assessed how well they absorbed water by weighing each dry, then after being soaked and drained for 30 seconds. Instructions were assessed, including for washing and care, plus we factored in cost from makers or online sources.
Verdict
The Armor All wins this test, being good to use and easy on the pocket. Dodo Juice's great-to-use Captain Crevice is runner-up, followed by the super-absorbent Alchemy pad.
Armor All 2 in 1 Microfibre Wash Mitt
Dodo Juice Captain Crevice
Alchemy Wash Pad
Reviews
Armor All 2 in 1 Microfibre Wash Mitt
When Armor All said our serial previous winner from its Kent range was no longer available, we feared a great mitt would be lost. We needn't have worried, because we struggled to tell this Armor All 2 in 1 version from the previous champion. It fits snugly and the stitching between the middle fingers means it doesn't have to be gripped, like rivals. Decent absorption, long protective noodles and a cracking Amazon price seal the win.
Dodo Juice Captain Crevice
Detailers' favourite Dodo Juice has refreshed its range over the past year or so, and one of the beneficiaries is Captain Crevice, which is now 'fully fingered'. Designed to be used on wheels, it is also excellent for grilles and similar areas on the car. The very snug fit means it does not need to be held, making it a breeze to wipe across larger areas of bodywork. It absorbs better than many of its conventional rivals and its ease of use secures it the runner- up spot here.
Alchemy Wash Pad
Alchemy claims this wash pad holds an 'incredible amount of water' and it is right, because the microfibre- wrapped sponge easily topped our water test. It offers lots of protection, thanks to the mid-length microfibres having loads of space to hold grit. One downside is it's heavy to use straight out of the bucket, but it gets easier despite holding water well. It needs gripping, but it's easier than a loose mitt, plus cleans quickly and easily. A further downside is areas like grilles need another solution.
Partnership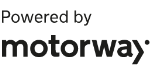 Need to sell your car?
Find your best offer from over 5,000+ dealers. It's that easy.
Amazon Basics Deluxe Microfiber Wash Mitt
Not for the first time we were surprised by an Amazon Basics offering. Despite looking much like any other noodle mitt, it had a serious thirst and was second-best for absorption, even if not by the seven times its own weight claimed by Amazon. The water retention and long noodles mean good protection. The pouch was a little oversize so it had to be gripped, and there was some drag on dirty panels. Instructions were lacking, but it works well and makes even more sense with two currently on offer for £10.80.
Mammoth Kermitt
This mitt has similar chenille pile to the Alchemy Wash Pad (above), but it could not match its rival's mighty thirst. This made Kermitt easier to use initially, but the pouch and cuff were loose, which made it hard work to hang on to after a while. The pouch is well padded with good protection for fingers, while the hanging loop is a neat touch and the machine-washing instructions were clear. This is a decent mitt, but other products are easier to control and absorb more water, providing more safety.
Gtechniq WM2 Microfibre Wash Mitt
There's not much to choose between this red-and-white mitt and the green Mammoth Kermitt. The cuff is a bit tighter but still loose, and the pouch a similar size, so the mitt moves around unless your fingers are spread. There's a strap across the leading edge but gripping it makes a fist, reducing the contact area. The pouch is much more flexible than the Kermitt's, which makes control harder. Good instructions and decent water absorption count in its favour.
Adam's Polishes 10" Wash Pad
Adam's Polishes takes a different approach to a wash pad from Alchemy. Instead of a microfibre-wrapped sponge, you get a synthetic wool pad, which promises to deliver 20 per cent more soap to the car than conventional mitts. Our water test saw little evidence of this, but the long fibres provided plenty of grit retention. It is easy to work in tight areas like the grille, but over larger expanses it needs to be firmly held, because care needs to be taken to prevent dropping it.
Sonax Microfiber Wash Glove
Sourced from Amazon, this Sonax design takes yet another approach to car washing: a mitten, or glove as the firm calls it. On the plus side it was one of the best to use, with a tight fit and no chance of twisting or needing to be held. Instructions are also good, but we have doubts about the level of protection offered. The pile is dense and short, plus grit could clearly be seen on the surface, and its water absorption was the poorest on test. While it's good to use, you need a strict, frequent rinsing routine.
Also tested
Merino Wool Monster Mitt