EXCLUSIVE: Road police cuts slammed as UK road deaths rise
Police Federation's top cop speaks out against the reduction in traffic police numbers on UK roads after an exclusive Auto Express investigation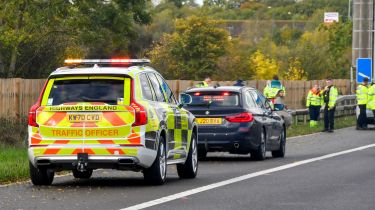 "People using our roads every day have the right to feel secure and be kept safe. They deserve dedicated, professional, well trained police officers, and it is frustrating to witness them being let down by roads policing that has become virtually invisible," says one of Britain's most experienced traffic cops.
Tim Rogers enrolled as a police officer in 1995, spending most of his career as a traffic cop – including 10 years as a road-death investigator. He's now the Police Federation's national driver training and pursuits lead, and he opened up to Auto Express about the dire state of UK roads policing following our exposé of cuts to traffic officer numbers and the rise of policing by citizen-supplied dash-cam footage.
"Back in 2009, West Midlands Police – which is my force – had 20 different small traffic divisions, and we'd be putting out around 30 cars every day," Rogers told us. "Then you think about what we'd have inside those cars in terms of the training, skill and ability needed to be classed as a traffic officer able to deal with myriad road-traffic offences."
These standards have slipped over time due to budget cuts, Rogers told us, which has led to a decline in expertise in all areas.
"Government is saying there'll be 20,000 additional bobbies, but they're just putting back what they've taken from policing over a number of years, and with insufficient thought about the infrastructure that also disappeared as part of those cutbacks, including the investment in training. In three years' time, 30 per cent of the workforce will have less than five years' service," he said.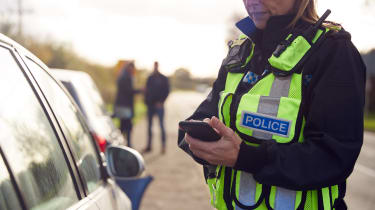 "To train people to an adequate level to deal with the issues on the road takes years, it takes a lot of investment and we simply haven't got that. So we're going to be playing catch-up for 10 or 15 years."
"We police by the consent of the public. A dash cam can identify an offence and a summons can be sent out, but [studies have shown] 60 per cent of people who commit a road-traffic offence are involved in other criminality. We're missing that, and it's what the public wants us to deal with to keep them safe.
"The standard of driving is pretty appalling, but the people you're going to moderate by sending out letters are those like me, who'll take greater care. Is that who we want to be targeting as a police service? Potentially alienating them, while the high-level criminals continue to drive like idiots?" 
"That's why we need that bobby interacting with drivers and getting hands on," said Rogers. "But most feel undervalued, and their roles diluted. "Ask traffic officers nowadays what percentage of their time is spent on roads policing," he continued, "and they'll say very little, as they're pushed from pillar to post and mismanaged with jobs that have nothing to do with road safety."
The lack of a proper police presence on UK roads doesn't only risk an increase in criminality. Cuts to traffic policing over recent years coincide with a rise in fatalities from road accidents too, which the recent HM Inspectorate of Constabularies report says rose from 1,541 fatalities in 2013 to 1,624 in 2018.
Does the UK need a National Roads Police Force?
One previously mooted solution to the problems of roads policing is the creation of a nationwide road-traffic police force, following a similar model to the British Transport Police.
Partnership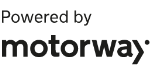 Need to sell your car?
Find your best offer from over 5,000+ dealers. It's that easy.
The idea was first raised when Theresa May was Home Secretary and although it's not something that's officially being actioned at the moment, Auto Express understands the Department for Transport (DfT) is keeping it on the table in discussions with the Home Office, in case funding for roads policing continues to decline. For now, it's more likely that police and crime commissioners will be advised to dedicate more funds to road policing.
Advocates of a national force believe it would address the common problem of roads police being diverted to non-traffic incidents. Another issue that could be dealt with is the lack of standardised training requirements for police officers to serve as traffic cops, which has resulted in a lack of expertise as described in the HM Inspectorate of Constabulary report (below). Some funding could also be ringfenced for traffic policing under an independent body.
But there's resistance to the idea as well. The Metropolitan Police, for example, supplies hundreds of officers to police London City and Heathrow Airports, with funding for them from the airport operators. Such arrangements lead to hesitancy among forces for any shake-ups.
How dire is the state of UK roads policing?
We pulled these quotes from a damning HM Inspectorate of Constabulary report on roads policing published in May 2020 during the first lockdown. It paints a bleak picture of cuts, inadequate training and strategic failures. 
HM Inspector of Constabulary Matt Parr told us: "Since the report was published, I think there have been some minor improvements in some areas, but the updates forces have given us have been a bit bland and I'm not completely convinced by their analytical capabilities. 
"The fundamental point," Parr told us, "is traffic is not considered a priority in police forces."
Main report findings
Roads policing in some forces is inadequate
Often capability and capacity don't meet demand
Lack of co-ordination hinders effective engagement with partners and the public
"The number of dedicated roads policing officers has declined, while their responsibilities for supporting general policing have increased. In some cases, resources have been reduced without any understanding of demand."
"Between 2013 and 2019, the expenditure for roads policing has reduced by about 34 per cent in real terms, which is approximately £120million."
"At the time of our inspection one force's staffing was 20 per cent below the minimum required level. As a result, roads-policing patrols stopped at 2am."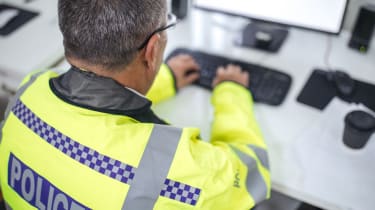 "One supervisor told us officers in his roads-policing unit weren't experienced or trained in all required skills."
"At times, one officer provided the total roads-policing response for an entire county."
"We found roads-policing officers whose training was so inadequate they couldn't identify
and prosecute offences relating to heavy-goods vehicles. A group of less experienced officers joked they 'only stop vehicles we can see over'."
"In one force, a lack of support left the roads-policing team relying on social media and their personal mobile phones to share intelligence."
"Officers in some forces spent only 20 per cent of their time on roads-policing duties. We were told that 'no-one thanks you for being tied up with a drink-drive prisoner for two hours'."
"Forces were unable to demonstrate that enforcement activity was based on a comprehensive understanding of the causes of deaths and serious injury on the roads in their area." 
"One partner agency told us that they regularly provide a force with road safety data, but they suspected that the force 'did nothing with it'."
"There is no accredited national training programme for roads policing officers. As a result, there is inconsistency in how, when, and to what level officers are trained. The continued professional development of officers is inconsistent and insufficient."
Fixed-penalty tickets issued for traffic offences 2011 to 2018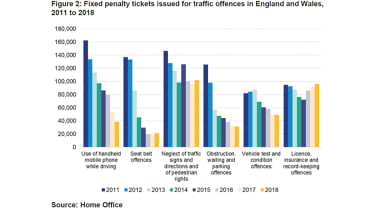 This chart illustrates the decline in numbers of fixed-penalty tickets issued for certain road traffic offences in England and Wales. Fixed penalties for speeding, which have increased, are excluded from this graph because they are identified mainly by cameras. 
What do you think of the current state of UK roads policing? Take our 10-second survey to have your say...