Saab 9-3 set to be reborn as Turkey's 'national car'
Partnership formed between Saab rights owners and Turkish agency to develop new car based on 9-3 platform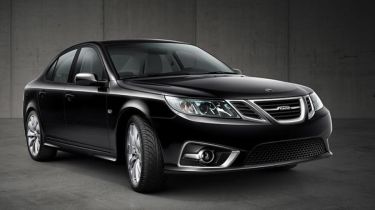 Owners of the previously defunct Saab brand have followed on from their agreement last year to build cars for China with a deal to oversee development of a new national car for Turkey.
National Electric Vehicle Sweden (NEVS) have sold the rights of the Saab 9-3 saloon to Scientific and Technological Research Council of Turkey (TÜBITAK) for the development and construction of a new national car. NEVS will provide knowledge, expertise and business planning to TÜBITAK in setting up a Turkish supply chain.
• Best electric cars to buy now
Although the platform from the 9-3 will be used, it's expected to feature an all-new electric powertrain developed by NEVS three years ago before the firm filed for bankrupcy. Initial production in Sweden has now ceased as NEVS focus changes to China with the construction of a new factory in Tianjin. The R&D and production facility is being developed with two Chinese partners and broke ground in June 2015.
When Saab initially decided to re-build the 9-3, production was said to be 'very modest' (only around 10 orders fulfilled per week) to ensure quality is at the highest level. Gradually production was set to increase with demand, but the Chinese factory could deliver a rapid boost in production if required.