Spec your augmented reality Skoda Fabia at Waterloo
Commuters at London Waterloo station can virtually configure a Fabia and display it on a giant screen – with them in it!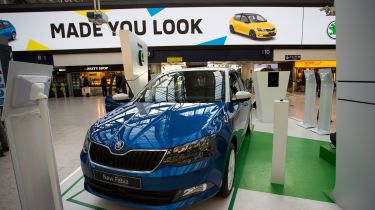 Skoda is hoping to grab the attention of London's new car buyers with an innovative new marketing scheme installed at Waterloo railway station. The installation uses augmented reality to reproduce your personalised Fabia on Europe's largest advertising screen, and display you sitting in the car you've specced.
The experience will be displayed at Waterloo station from 9-13 February, and provides an alternative to the now commonplace online car configurator. Users can customise one of the new third-generation Fabia superminis to their desired trim level, colour and exterior detailing.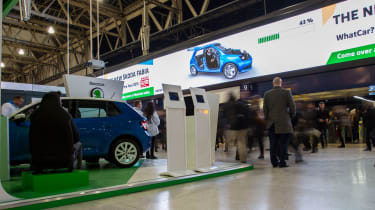 They then sit in front of a specialised 'green screen' which then displays the user behind the wheel of their personal Fabia on a gigantic screen (the largest of its type in the country) for all the station to witness. It can then be sent out via email or social media to the user. 
Co-founder of Enigma (the company organising the display) Andrew Newman said of the installation: "In this world-first, members of the public will have the chance to design their own car from scratch in real time as easily as if they were in a video game. This truly expresses the art of customer control as their enjoyment remains at the centre of this event."
Now read our full review of the new Skoda Fabia...