Skoda Fabia range gains new 1.0 TSI petrol engine
Three-cylinder 1.0 TSI replaces 1.2 TSI in Skoda Fabia supermini, with improved efficiency and more torque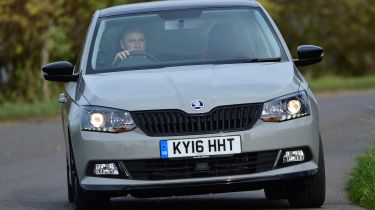 The Skoda Fabia hatchback and estate range has been updated with the introduction of a new 1.0-litre turbocharged three cylinder petrol engine. It'll be available to order after a debut at the Geneva Motor Show.
The new 1.0 TSI unit, which debuted on the Octavia this year and is available in other VW-Group products, replaces the old four-cylinder 1.2 TSI previously offered. It can be had with either 94bhp or 108bhp.
Skoda claims the new engine is 10kg lighter than the old unit, benefitting fuel consumption and performance. The 94bhp version is mated to a five-speed manual gearbox, and despite the same 160Nm of torque it's 0.3 seconds quicker to 62mph (0.2 in the estate) than the old 89bhp 1.2.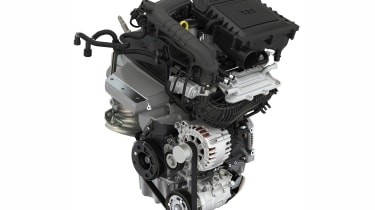 The 108bhp version features 200Nm of torque (25Nm more than the equivalent 1.2), and manages 0-62mph in 9.5 seconds (9.6 for the estate). Skoda also claims in-gear performance is considerably better, with a four-second improvement in the car's 50-75mph time. Top speed is 122mph, or 123mph for the estate.
The 94bhp 1.0-litre manages a claimed 65.7mpg in both bodystyles, a 4.3mpg improvement on the 1.2. CO2 emissions also drop just below the 100g/km barrier. The more powerful unit still manages 64.2mpg and emits 101g/km of CO2.
At the same time Skoda has taken the opportunity to add its connected service packages to the Fabia's options list. The Infotainment Online and Care Connect services feature, with up-to-date information including live traffic updates installed. Emergency and Breakdown call services are added, too, with the car using a built-in SIM card to provide the data.
Would you buy a Skoda Fabia with the new 1.0 TSI engine? Let us know below...