SsangYong developing EV-specific platform for 2024 launch
SsangYong announces plan to join the electric SUV segment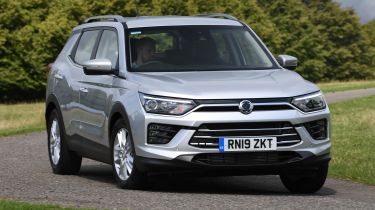 SsangYong has announced its wide-ranging electrification plan for the future, including the development of an all-new electric car platform.
SsangYong executives told Auto Express that the new underpinnings will go on to form the basis of "three or maybe four" new C and D segment models, the first of which will launch in 2024. As with its current lineup, all of those vehicles will be SUVs.
Designed purely for electric vehicles from the outset, the new platform should offer the potential for packaging and efficiency benefits over adapting existing architecture for battery tech. It's similar in principle to the route Volkswagen has taken with the MEB platform used by its upcoming ID. family.
SsangYong is able to draw upon EV knowledge acquired by parent company Mahindra. The Indian firm took a controlling stake in SsangYong in 2011, and has previous experience in electric vehicles, including competing in Formula E since the inception of the all electric motorsport series. Batteries, meanwhile, will be sourced from LG Chem.
The brand's first full EV, an electric version of the Korando (riding on the same platform of its existing petrol and diesel models), will go on sale in the first quarter of 2021. An electric Tivoli is also due at a later date. 
Beyond the fully electric models, meanwhile, Ssangyong also aims to introduce 48-volt mild hybrid tech to its combustion-engined cars too. The fuel-saving systems will first be applied to the brand's 1.6-litre diesel used by the current Korando. The mild hybrid tech is due to launch on the Korando in 2022, and the Tivoli a year later.
Would you consider an electric SsangYong SUV? Let us know in the comments...