Discover the Subaru Outback – the perfect long-distance companion (sponsored)
With a host of smart safety tech, the superbly-capable Subaru Outback is the perfect choice for those long journeys
A good family car needs to be able to fit into the routine of everyday use – but a great one also has the ability to take on the unexpected journeys and activities that crop up now and again. That's where the Subaru Outback has come into its own for Tom and Annie, who live with their family on the outskirts of Warwick.
At least, Tom and Annie refer to it as the outskirts; their children don't believe it's as close to civilisation as that. "We're only five miles from town," says Tom, "but our son and daughter say it's in the middle of nowhere! Either way, we need a car that's capable in all conditions to make sure I can get to my work, and help us to keep up with our children's social lives."
Indeed, the Outback's spacious interior has been put to use countless times as the teenagers have counted on mum and dad as a taxi service. And beyond the daily commute, Tom and Annie have driven the car the length and breadth of the country – from visiting their own parents in Cornwall to taking their daughter to football matches in the north-east.
"We chose the Outback because we knew we'd have plenty of longer journeys as well as the trips to work and school," says Annie. "Now we're getting ready to take our son to university in Southampton. We needed a car that was safe for the family, at all times. And the Outback has the maximum five-star Euro NCAP safety rating and a host of technology."
Tom feels that the Subaru's accident prevention skills are arguably even more important. "The safety kit I really like on the Outback is the blind spot monitoring," he says. "When there is a hazard in your blind spot, a light illuminates in the mirror to tell you if a car's there. It's certainly saved me a few times."
Annie is a big fan of EyeSight, the Subaru Outback's camera-based suite of safety tech, which watches over the road to enable everything from adaptive cruise control to providing warnings or even braking assistance to help prevent a collision. "EyeSight is always looking out for you," she says. "We cover long journeys when it's easy to get tired. But if I turn on the adaptive cruise control, it'll keep a safe distance to the car in front and do my braking and acceleration for me." She also rates the pre-collision braking system, which gives warnings and can even provide braking assistance to help you avoid an impact.
The real genius of the Subaru's safety kit and Symmetrical All-Wheel Drive is that they work constantly in the background, allowing Tom and Annie to just get on with their family life and enjoy spending time together as they travel across the country, regardless of the type of road or the prevailing weather. Tom rates the car's cruising comfort, helped by the smooth refinement of its petrol engine, and Annie feels a sense of security every time she gets into the Outback, either as the driver or a passenger. "All of the features make you feel safe," she says, "and it's so capable it can take us wherever we want to go."
Partnership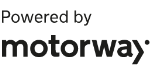 Need to sell your car?
Find your best offer from over 5,000+ dealers. It's that easy.
To find out more about the Subaru Outback, visit the Subaru website...