No combustion engine ban exemptions for efuels says UK Government
New petrol and diesel cars will be banned from sale by 2035, with no plans to keep efuel-powered ICE cars on the market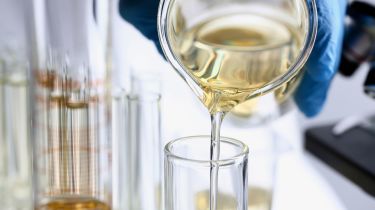 The UK Government has doubled down on its commitment to ban the sale of new petrol and diesel cars by 2035, indicating that no exemptions will be made for efuels.
The Government held a 'Green Day' on 30 March, making a series of green energy announcements. It came in the same week that the EU confirmed it will allow the sale of new internal combustion-engined (ICE) cars powered solely by sustainable efuels to continue beyond 2035, with rumours that the UK would follow suit.
Some Tory MPs, meanwhile, called for the UK's own ICE ban to be delayed. Former Conservative Party leader Sir Iain Duncan Smith was one, calling the 2030 deadline for ending the sale of new conventional petrol and diesel cars "simply not achievable".
However, Grant Shapps, Secretary of State for Energy Security and Net Zero, insisted that the Government's plans have not changed and boasted that the UK's policies are "more forward-leaning" than the EU's. He confirmed that new conventional petrol and diesel cars will be banned from sale by 2030. Some hybrids will be given a stay of execution until 2035, but exactly what the criteria for these vehicles will be remains unclear. Shapps added that there are currently no plans to make an exemption for efuels.
Alongside this, the Government announced the launch of a consultation on the details and proposed deadlines for its ZEV (zero-emission vehicle) Mandate. This policy, first announced in 2021, will set manufacturers rolling targets for a proportion of the cars they build to be zero-emission.
The proposal being put to consultation is that this target should be 22 per cent in 2024, rising to 80 per cent by 2030 and 100 per cent by 2035. Although manufacturers would be able to trade allowances under the proposals, the Government says that, in cases where one company has multiple divisions or brands that each hold type approval for vehicles, each of these would be a separate participant. For example, within the Volkswagen Group, EVs made by VW or Skoda would not offset ICE cars built by Bentley or Lamborghini.
Mike Hawes, chief executive of the Society of Motor Manufacturers and Traders, commented: "While the proposals rightly reflect the sector's diversity, late publication and lack of regulatory certainty make product planning near impossible, and the continued lack of clarity as to what technologies will be permitted beyond 2030 undermines attempts to secure investment."
Should cars running on efuels stay on sale beyond the ICE ban? Let us know your view in the comments...