Tesla Semi truck production begins with first deliveries on 1st December
The long-awaited electric HGV was initially revealed in 2017, and PepsiCo will take delivery of the first road-going examples before the end of the year
Battery supply issues have hampered Tesla's progress in bringing its Semi truck to market, but Elon Musk has now confirmed that production has begun via a social media post. PepsiCo was one of the first large companies to place orders for the all-electric HGV, and will take delivery on 1 December according to Musk.
With the Semi, Tesla aims to shake up the commercial vehicle market with a ground-up electric vehicle for zero-emissions cargo transportation. We've already seen test mules for the Tesla Semi truck on the road, including a matte black prototype being driven briskly past a UPS depot in the US. Tesla claims its all-electric HGV will tow as much as a conventional diesel-powered truck, but offer significantly better performance.
Tesla Semi: performance and specifications
Back in November 2017, Musk said Tesla's HGV will have a 0–60mph time of five seconds, even with a trailer attached. When towing a gross weight of 36,000kg (36 tonnes), that figure rises to 20 seconds. Travelling up a five percent gradient, (where a diesel HGV can only manage 45mph), the Tesla Semi claims to be capable of 65mph.
Tesla's Semi boasts a maximum range of 500 miles, with its maximum towing weight attached and a constant speed of 60mph. It also gets an impressive drag coefficient of just 0.36cd, making it more aerodynamically efficient than a Bugatti Chiron hypercar (0.38cd) and a conventional diesel lorry (0.65-0.70cd).
This is thanks to its "bullet-shaped" nose, a completely flat floor and a pair of automatically adjustable side flaps which can match the profile of the trailer being towed, smoothing over the gap between the cabin and the trailer hitch point.
Tesla claims the Semi can charge from empty to 400 miles in 30 minutes which, handily, is the legally required break time for truckers in the US. These charge times are thanks to Tesla's new "megachargers," which are supplied by solar energy rather than the national electric grid, resulting in guaranteed electric charge rates that don't fluctuate.
Four independent electric motors power each of the Semi's rear wheels, and each corner gets fully independent suspension, which Tesla claims will offer a smoother ride than diesel HGVs. Unlike traditional lorries, the driving position is in the centre of the cabin, with two screens on either side of the steering wheel for further safety monitoring. Like most EVs, the Tesla Semi has no gears, while the bonnet at the front hides some extra storage space.
In terms of safety, the Semi features automatic emergency braking, collision warning and lane keeping assistance. Thanks to the chassis-mounted battery packs and central driving position, the truck also has a low centre of gravity, which Tesla claims will make jack-knifing "impossible."
Musk claims the drivetrain has a life cycle of one million miles and, if two of the four motors fail, the HGV can operate on the remaining two and still outperform conventional diesel trucks. The windows are also made of thicker glass than most trucks and can reportedly survive "nuclear explosions."
Like most all-electric vehicles, the Tesla Semi is fitted with a regenerative braking system, which recovers kinetic energy during deceleration and stores it in the batteries for later use. This, Tesla claims, means the brakes will never need to be replaced, reducing the lifetime running costs for companies and their drivers.
Tesla Semi: running costs
Tesla initially claimed that you'll be able to run its all-electric HGV for around $1.21 (£0.91) per mile; a stark cost-saving over a diesel lorry, which costs around $1.51 (£1.14) per mile. In a convoy scenario, the Tesla's aerodynamic efficiency lowers those costs to around $0.80 (£0.60) – making it twice as economical as standard trucks and more efficient than freight trains. These figures will vary with current energy costs, however. 
Partnership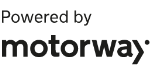 Need to sell your car?
Find your best offer from over 5,000+ dealers. It's that easy.
With production finally underway, attention will naturally turn to the smaller pick-up version of the Tesla Semi which has already been unveiled. Musk claims that customers should be able to drive the pick-up with a regular driving licence, opening up a broader market.
Now read our full in-depth review of the Tesla Model Y...