Tesla owners' world-first power-sharing arrangement
We get the lowdown on a group of Tesla owners who have come together to make their chargers available to all Tesla drivers
Car clubs have been around for as long as the car itself, while one-make online forums are a fact of life for car fans these days. But never before have we come across a group of owners who are so forward thinking and so trusting that they have their own power-sharing agreement – literally.
British owners of US-built Tesla electric sports cars can now sign up to a community of like-minded people who are willing to share more than just their experiences – they're happy to share electricity.
TesLowJuice was set up by Model S owners Adam Fawsitt and Tom Fitzherbert to provide Tesla drivers with a way to top up their batteries in an emergency if they're running short of power – without having to rely on the still sparse public charging network or Tesla's own fledgling network of supercharger stations.
Owners sign up to a secure website to offer the services of their home or work charging points or to see where other owners are making theirs available. You can specify when people can pop round to plug in, and in most cases there's no charge – although a thank you gesture is always appreciated.
"It all started over a lunch with about 14 owners or soon-to-be-owners at a pub in Henley-on-Thames," says Fawsitt, a retired technology entrepreneur from Oxfordshire. "We had access to the Tesla forum, which is limited to owners and those on the waiting list, and there was a post about people keen to share chargers."
What started as a Google Document morphed into a bespoke, secure website built one weekend by Fitzherbert, who spends his working hours as a data analytics expert working on secure Government projects. There are already 66 registered users, with 50 chargers live and available for use.
"There's been zero publicity so far," says Fawsitt, "Just Tom's hard work and talk of TeslowJuice on the Tesla forum. We don't need big numbers for a practical service – an additional 20 would pretty much fill our needs in the UK. And importantly, this is a not-for-profit service – we're not making any money from it. It's simply Tesla owners helping other Tesla owners."
That not-for-profit ethos is written into the principles every owner signing up to TeslowJuice has to abide by. As well as the expected promises about privacy and not sharing data, users are reminded to be respectful of each other's property and to treat each other as they would expect to be treated themselves.
They're encouraged not to be greedy and only use enough electricity to get themselves to the next commercial charger, although longer charges might be available if you're willing to reimburse the cost of electricity. Oh, and charging services are only available to owners of Tesla Model S or Roadster models – Nissan Leaf owners need not apply.
So how does it work? Once you've been accepted as a member of TesLowJuice, you'll have access to the website showing where owners are based, their contact details and any special instructions. For example, Fawsitt's own entry says: "As you enter our gates you will see 2 houses, the charger is located on the right hand rear corner of the house on the left. There is a decent pub 1.5 miles from the house or have a drink with us if we are in!"
Partnership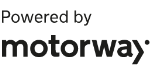 Need to sell your car?
Find your best offer from over 5,000+ dealers. It's that easy.
You can enter the postcode of your location, and you'll be presented with a map showing the nearest TesLowJuice members and the type of charger available – from 3.5kW up to the full-beans, quick-charge 22kW version. Nearly all owners request contact first before access to their charging point is allowed, not least because most chargers themselves require keys to unlock them.
Fitzherbert has designed the site to be responsive, so it will work perfectly on any web browser, especially the Model S's own browser on its 17-inch touchscreen.
It's also been built so that it can be adopted across Europe and eventually in the US, too.
"There's geocoding built in for the US market, but we plan to roll out to Europe next quarter and then into the US," says Fitzherbert. European Tesla owners have already been allowed to register on the site.
If any owners don't have access to the correct type of charging cable, TeslowJuice has also invested in EVSA and UMC cables, which can be hired – the only part of the service for which there is a payment.
The whole Tesla experience has clearly got under the skin of Fawsitt and Fitzherbert and both are proud owners and ambassadors for Tesla. Fawsitt describes himself as a "committed petrolhead" with a particular penchant for Aston Martins. But he's also an EV convert.
"I bought the Tesla because it's an awesome car, irrespective of propulsion," he says. "I love the design, performance and out-of-the-box thinking."
Fitzherbert's needs were very different, as a father of three children aged eight, six and 11 months. "I needed a car that could fit three child seats across the back row," he says. "I was looking at the Audi Q7 and BMW X5, then realised there was a Tesla that did all that and was beautiful, too. There was not much else after that."
Fitzherbert got his white P85 Performance model in August and has already travelled to the south of France and back with his family, taking advantage of the Model S's claimed near 300-mile range and free charging at supercharger stations. Fawsitt, meanwhile, has a P85 Performance model, in grey.
Tesla might have had no involvement with TeslowJuice, but it's taken a keen interest, as UK Tesla boss Georg Ell explains: "TeslowJuice is a great initiative from two passionate Model S owners. The scheme makes Model S charging even more convenient, and as Model S deliveries grow in the UK, ever more people will participate. Our Model S owners are amazing – there is a real strength of community between owners and TeslowJuice is testament to that."
With Tesla sales going well in the UK – more than 60 were registered in September alone –it looks like TeslowJuice could well turn out to be as popular as the car that it was set up for.