Can I drive my car during the UK's coronavirus lockdown?
The first easing of the UK's coronavirus lockdown has now come into effect - does this mean you can now drive your car?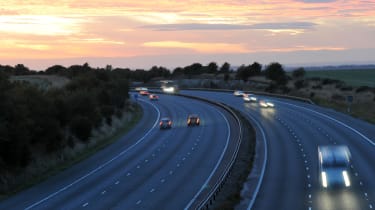 It's been more than seven weeks since the UK was put into lockdown to help combat the spread of the coronavirus, but now the rules have been eased for the first time
Whereas before cars could only be used for one of a very limited set of reasons - such as shopping for food and medicine, or attending a medical appointment - there are now some additional purposes for which you're allowed to leave the house.
It must be noted that - while the rules have definitely eased in England - Wales, Scotland and Northern Ireland are taking a different line as dictated by their respective devolved governments. Drivers in England should not travel into any other UK nation, and vice versa.
It's also worth noting that the fine for breaching lockdown rules has increased from £60 to £100, so it's still important to observe the law and not use your car for unauthorised purposes.
When am I allowed to use my car?
Firstly, you can still use your car for the purposes you could before the lockdown rules were eased. These are:
Shop for essentials (e.g. food or medicine) as rarely as possible

Taking exercise

Attend medical appointments

Assist an elderly or vulnerable person

Travel to and from work (only if unable to work from home)
While drivers have technically been allowed to use their cars for commuting during the lockdown period, the Government is now actively encouraging anyone who cannot work from home to travel to their place of work, avoiding public transport if they can.
While an emphasis has been placed on walking and cycling being the most eco-friendly way of doing this, those who live too far away from their workplace to do this are likely to use a car instead.
Two people from different households are now allowed to meet in outdoor, socially distant environments - such as public parks - which motorists are allowed to drive to. The limit on exercise has also been lifted, meaning you can now use your car to go to places for walking, running and cycling, as well as any sports clubs that have opened.
In addition, the housing market is open again, allowing people to use their cars to attend house viewings or to move house.
What can't I use my car for?
Non-essential shops - including car dealerships - won't reopen until 1 June at the earliest, the Government has announced. As such, you can't use your car to go to your local town centre for a spot of high street shopping.
Pubs, restaurants and hairdressers are among the businesses set to be closed "significantly longer" than standard non-essential shops, so you also can't drive to access these for the time being.
Can I go for a drive?
Although the argument can be made that you won't catch COVID-19 or pass it on to anyone else if you're alone inside your own car, simply going for a drive for pleasure has been prohibited during the lockdown.
The reason for this is that if you suffer a breakdown, you will come into contact with a breakdown company worker, increasing the risk of infection. Furthermore, if you had a car accident, you may require the attention of emergency service personnel, who are stretched thin as it is.
Although the lockdown rules have been eased, going for a drive isn't one of the reasons for leaving your home the Government has specifically authorised. As such, it's probably best to avoid an aimless car journey at present.
Do you think the Government should be stricter on driving? Let us know in the comments below...