Bad credit van finance: how to buy a van if you have a poor credit rating
What is bad credit van finance and should you consider it?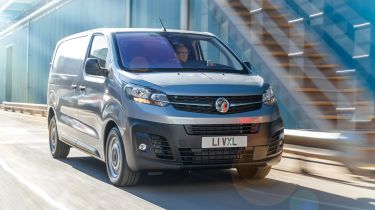 If you're struggling to get finance for a new van due to your poor credit rating, a bad credit or subprime van finance solution might be able to help you get the commercial vehicle you need. There are specialist lenders who may be able to help, although the deals available might not be as attractive as those offered to buyers with higher credit scores.
A bad credit rating could be the result of a number of different things including a limited or poor credit history, outstanding debts, county court judgements or failure to make payments in the past. A bad credit score simply means that a lender will be taking a bigger risk by offering you finance on a van because your credit report suggests you might have trouble making payments. 
It tends to be much easier to get finance when you have a good or excellent credit rating but it's still possible to get finance if your credit rating is bad or poor. When it comes to commercial vehicles, it can feel like a catch-22 where you need a van to work but you need to work to prove you have the money to pay for finance. There are ways to get yourself out of this vicious cycle and buy a new van whether you're a small business, self-employed or just in possession of a less than pristine credit rating. 
Bad credit van finance: things to consider
Firstly, if you're struggling to get finance you can look for ways to improve your credit rating such as registering for the electoral roll, paying off any outstanding loans or closing accounts that are linked to someone with bad credit. 
Bad credit van finance is generally a Hire Purchase (HP) agreement rather than a Personal Contract Purchase (PCP). While both types of deal would enable the lender to repossess the vehicle if you fail to make payments, HP is more straightforward with a deposit followed by a series of monthly payments after which you own the van. You could also opt for a personal loan.
HP agreements often have a higher monthly payment because the cost of the vehicle is split evenly over the course of the contract. PCP contracts defer some of the vehicle cost to the end of the agreement and for someone with bad credit it might be harder to pay a lump sum, otherwise known as the 'balloon payment, at the end. With HP, once the contract is finished you own the vehicle. 
One significant difference when getting van finance with bad credit is that you may well have to put down a bigger deposit of around 10 per cent to lower your monthly repayments and get a more favourable interest rate. Another way to reduce costs and ease the path to a deal is to opt for a cheaper van until you are able to improve your credit rating. 
To make it easier to secure finance you could ask someone to be your guarantor, this means they would be responsible for your repayments if you were unable to pay. However you must make them aware that this would have an impact on their credit rating if they were also unable to pay. 
How do you get bad credit van finance?
The actual process to get approved for bad credit van finance is the same as for getting any kind of car or van finance. You'll need to speak to the dealer or a finance provider and work out what kind of options are open in your particular situation. 
Partnership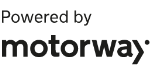 Need to sell your car?
Find your best offer from over 5,000+ dealers. It's that easy.
It probably makes sense to do some online research into what kind of finance deals might be available first. A credit check with one of the main credit check agencies is free and will give you your credit score Experian, Equifax or TransUnion and an online car finance calculator like our used car and van calculator tool will give you an idea of how much you can borrow. Then it's time to speak to find a vehicle and speak to the experts.
Can i get bad credit van finance if I'm self-employed?
When it comes to getting finance on a van, a poor credit history is one problem and being self-employed is another. If both apply to you, getting finance is more difficult but still possible. If you're self-employed you're less likely to have a consistent income with evidence that you can show to a lender but if you can demonstrate a regular income at a level that can afford the repayments, you will have a much easier task.  
Should you get bad credit van finance? 
If you need a van to run your business but you are struggling to get finance because of a bad credit score, this type of finance might be a good option for you. As well as helping you to keep your business going, bad credit van finance can help to improve your credit score - as long as you're able to make all your payments on time and complete the contract. This would make it easier in the future to get van finance and you will also own a van at the end of the deal that you could use to part exchange for a deposit on a better van. 
With any type of finance it's always important to consider whether you are able to afford the monthly repayments you are agreeing to. This is especially important to consider if you have a guarantor because if you are unable to make payments this will fall on them, or the lender may take your vehicle back. Bad credit van finance deals often have higher deposits and interest rates than other finance deals but many of the van buyers taking them out have no other option.