How to pass your CBT test: motorbike and moped training explained
Compulsory basic training - or CBT - allows you to ride unsupervised on the road and is the first step to a full motorcycle licence
There are more than a million motorcycles registered in the UK and many reasons why someone would want to ride one.
Whether you want to cut through heavy urban traffic, work as a delivery rider or ride on the open road for your own enjoyment, the first step you'll need to take is compulsory basic training - commonly referred to as CBT.
We wanted to find out what's involved, so SEAT kindly invited us to Universal Motorcycle Training in Edgware, London and let us borrow its new MÓ electric scooter, with a powertrain equivalent to 125cc.
Read on to find out everything you need to know about CBT, including what it is, what you need to bring with you, how long it takes, what's involved and how you pass.
What is CBT?
CBT stands for compulsory basic training and that just about sums it up; it's a mandatory minimum standard of riding you have to prove you can meet in order to be allowed out unsupervised on the road.
The training takes the form of a one-day course. Those who successfully complete the course and are aged 17 or older can then legally ride a motorcycle or scooter of up to 125cc on the road. The caveats to this are that riders must use L-plates, cannot go on motorways and cannot carry pillion passengers.
You can also complete your CBT at age 16, but it will only earn you the right to ride a 50cc moped - with those same caveats - until your 17th birthday comes around. At that point you can upgrade to a 125cc bike.
What do I need to take my CBT?
Once you've booked your CBT with a motorcycle training centre, there are a few things you need. The centre will provide most of the protective gear required, including a jacket, helmet, gloves and high-visibility vest. They should also provide you with a bike - if you want to bring your own, speak to them, bearing in mind that you can't legally ride it there without already having a CBT qualification.
You'll be asked to wear trousers that cover your legs and offer some protection - such as jeans - as well as boots that cover your ankles and are not steel-capped. The centre will probably be able to provide motorcycle boots if necessary.
When you arrive at the test centre, you'll need to present a valid UK driving licence - either full or provisional - and then you'll be ready to begin.
Eyesight check and classroom instruction
Once you've met with your instructor and they've seen your full or provisional UK driving licence, they'll perform an eyesight check by having you read a number plate from 20 metres away.
Assuming you pass this, the first stage of the training takes place in a classroom, where your instructor will take you through lots of information. This includes a rundown of everything you need to legally ride once you've passed the CBT - including a helmet, insurance, L-plates and a bike that's been taxed and passed its MoT.
The classroom session is fairly lengthy and covers a variety of subjects. You'll learn some basic rules from the Highway Code and be taught about motorcycle lane positioning on the road.
Partnership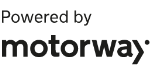 Need to sell your car?
Find your best offer from over 5,000+ dealers. It's that easy.
There is no formal theory test involved, though, so you won't be required to prove your understanding of these ideas. In fact, those who take their CBT aren't even required to speak English, our instructor told us.
On-site training
At the end of the classroom session, you'll be taken to a locker room to gear up with all the protective equipment you need to ride a motorcycle. Once ready, you'll be taken outside and allocated a moped or motorcycle.
It's worth noting that bikes can come with manual or automatic transmissions, but you'll get the same CBT qualification regardless. The only difference is that your CBT certificate will note whether your bike was a manual or automatic, but you'll still be able to ride the former if you took your test on the latter. Electric scooters, such as the one we took our CBT on, don't have a transmission and are therefore classed as automatic.
Your instructor will guide you through the various controls on your bike, such as how to accelerate, brake, indicate and operate the lights and horn. Once you've gone through this and mastered the use of the kickstand, you'll ride for the first time.
Your first ride will take place in a controlled on-site environment - such as an empty car park or similar. Cones will be laid out in various configurations to test your balance and control of the bike.
You'll simply be stopping and starting to begin with, before learning to make basic turns left and right and perform checks over your shoulder to keep aware of your surroundings. There are also two manoeuvres you need to master in order to pass the CBT - an emergency stop and a U-turn.
The on-site training is the first opportunity you have to fail the CBT. If you're unstable or lack confidence to ride the motorbike at the necessary speed, your instructor may choose to remove you from the course. The rest of your day won't be wasted, as you'll be given the opportunity to undergo further on-site stability training, but you won't be earning your CBT qualification that day.
On-road riding
Assuming you've mastered the basics of riding a motorcycle, staying stable and performing those key manoeuvres, you'll be allowed on to the final phase of the course - riding on the public highway.
Your instructor will fit an earpiece to your helmet so that they can talk to you and give you instructions out on the road. You will then ride your bike out of the centre and on to the road, with your instructor following behind you on their own bike.
Through your earpiece, you'll receive instructions from your instructor on where to go. You'll be told when to turn left and right, and which exit to take at roundabouts. You'll be expected to keep up with the flow of traffic, driving at the speed limit when safe to do so. Your instructor will also give you advice and constructive criticism, such as reminding you to keep your speed up, indicate or perform checks over your shoulder.
At some point along the route, you'll stop on a quiet road, where your instructor will ask you to perform your two manoeuvres - an emergency stop and a U-turn. You have to complete both of these at least once on the road in order to pass the CBT.
Once this is done, you'll continue along your route, eventually arriving back at the test centre.
After the CBT training
The on-road riding is the final section of the CBT course. At this point, it will be the end of the day - you will have sat through a presentation on the basics of motorcycle use and the rules of the road, learned to use a bike in a controlled environment - demonstrating your stability on the bike - and safely navigated a road route, performing two manoeuvres in the process.
If all of this went to plan, your instructor will inform you that you have passed the CBT and present you with a certificate, which you should file away once you've taken a photograph to keep on your phone as a digital copy.
This is the end of the CBT course and you'll now be able to ride a 125cc motorcycle (or 50cc moped if you're under 17) on the road. Although this allows you to ride for personal or business use without supervision, you need to use L-plates, avoid motorways and not carry passengers.
The CBT only takes a day to complete and is relatively easy to pass. It should be emphasised, however, that it's not designed to be a full qualification in itself. Your instructor will recommend that, now you've got your CBT certificate, you continue learning with the goal of taking and passing your full motorcycle licence.
Click here for our list of the best 125cc bikes...