Toyota announces new Kinto services including car-sharing and pooling for customers
Toyota confirms it is evaluating the need to enter the ride-hailing app market alongside new car sharing and subscription services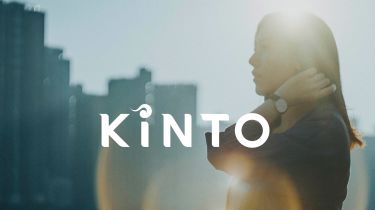 Toyota has announced a new service in Europe intended to enable the Japanese giant to transition from 'car maker to mobility company'.
The new service, named Kinto will see the launch of car pooling, car sharing and subscription services in parts of Europe and an increase in Toyota's presence in the full-service leasing market.
• Ultimate guide to car sharing
Born from the Japanese word Kintoun, or Flying Nimbus, the service is named after a cloud which provides transport to a famous animated character in Japan.
Toyota says the brand is focused around four key services. Kinto One is a full-service lease allowing customers to pay for the vehicle lease, insurance and servicing in one payment across both Toyota and Lexus brands.
Kinto Share is a self-service car sharing platform that will replace Toyota's existing service, Yuko, which operates in several cities across Europe, granting customers access to a large range of hybrid vehicles.
Kinto Join is designed to help businesses and employees reduce their carbon footprint. This service will target people who want to carpool to and from work, while Kinto Flex is a new subscription service for car leasing that says will allow customers to have a greater flexibility over the car they need.
Toyota is also evaluating additional services such as ride-hailing and an app with integrated payment options, joining a list of manufacturers developing alternatives to established on-demand taxi services like Uber and Lyft.
Do you ever use car pooling services? Let us know your thoughts below...