More kit for 2017 Toyota Aygo x-clusiv
Small updates to Aygo x-clusiv trim add extra options for potential Toyota customers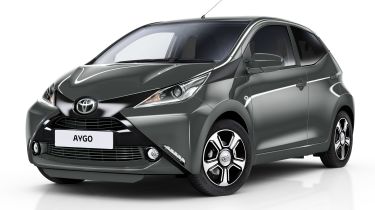 The top-spec Toyota Aygo x-clusiv has been updated with some extra equipment including a choice of paint colours. It costs from £13,035 for the manual model, or £13,735 for the version with an automated manual gearbox.
Previously you could only buy the car in grey, but not there's the option of white, silver, black, red, blue and cyan, with that last hue exclusive to this particular trim level.
That paint colour is now continued into the cabin design, as the door panels and dash are coloured to match the exterior. New leather seats are fitted too, as well as climate control, a seven-inch touchscreen, a reversing camera, Bluetooth, DAB radio and tinted windows.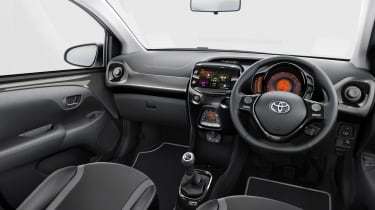 The electric canvas sunroof was previusly standard on the x-clusiv, but Toyota has made that into an option, so buyers can decide if they need it or not. It costs £895, though, so those who do want the roof will now have to shell out for the pleasure.
The Aygo x-clusiv is five-door only, and comes with a 1.0-litre petrol engine using either a manual or automated manual gearbox. It's available to order now.
Read our in-depth Toyota Aygo review right here...