Toyota recall: 5,000 UK cars affected
Toyota set to recall more than 5,000 Yaris and Verso-S models due to a potential power steering fault.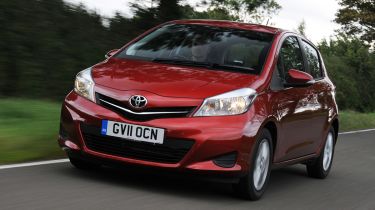 Toyota is recalling 5,409 Yaris and Verso-S models in the UK, built between November 2010 and March 2012, due to a potential power steering fault.
The manufacturer explained "it has taken the measure in line with its established zero-tolerance approach on quality issues or concerns affecting its vehicles."
A total of 174,000 cars worldwide will be recalled because of the fault. The maker said that should the problem occur, the power steering would become heavier – particularly at low speed. A beeping sound and a warning light on the instrument panel will follow this.
Four separate incidents have been reported in the UK, but there have been no accidents associated with the problem. The manufacturer will contact owners in the coming weeks to have the work done at their nearest dealership and said that it will take between one and two hours.
Any owners that want to see if their car is involved in the recall can visit www.toyota.co.uk and head to the registration look-up function in the owners section of the website.
This latest recall follows last month's announcement that a number of third generation Prius models were being recalled because of a potential braking fault, while Toyota was also involved in the recall for the passenger airbag fault that also affected Nissan, Honda and Mazda.