Tyre Guide 2009
Our experts put 12 of Britain's top-selling tyres through their paces. Which is best for your car?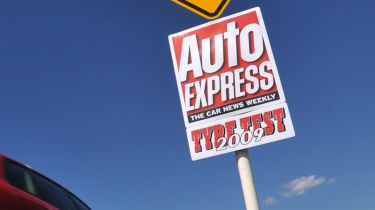 Picking the best tyres for your car has never been easy.There are dozens of makes, hundreds of patterns and a huge range of prices,with premium brands at the top end and budget imports at the bottom. And yourchoice could be the difference between life and death in an emergency.
Our annual tyre test aims to give the guidance you need – aswe've found the best buys for you. We've put 12 of theleading tyres on the market through the toughest test they will ever endure.
This year, we rated the biggest-selling 16-inch tyre – the205/55R16 size found on a wide range of family models. It is the size many tyremakers are looking at closely, as it's used by a lot of the fuel-efficient eco modelsnow finding favour in dealers. The wide expanses of Continental's provingground at Uvalde, Texas, provided the idealvenue, away from Europe's unpredictable weather.