Van theft - keeping your vehicle secure
There's a lot you can do to help prevent your vehicle, and its contents, from becoming a target for thieves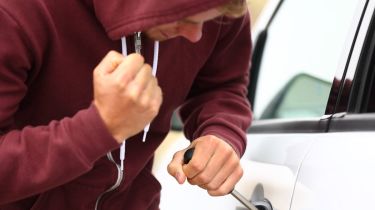 If you use a van for work, one of your biggest concerns is likely to be its theft, or of someone breaking in to steal goods or equipment.
Vehicle criminals will always go for soft targets that might offer high reward and, sadly, the combination of valuable tools and often-poor security makes van theft too tempting a choice for many criminals.
But there a number of ways that you can beat the thieves. These fall into three broad categories, but all will make your van more secure and often lower your insurance premiums.
• Deterrence - putting your van out of harm's way, or making it a less appetising prospect for potential thieves;• Security - making your van sufficiently secure that thieves won't be able to break in, even if they try;• Recovery - taking steps to ensure you get your van and its contents back even if it does get stolen.
Deterrence
Doctors will often tell you that prevention is better than cure, and the same can definitely be said for commercial vehicle theft – and the simplest tricks are generally the best.
Of course, the ideal situation would be for you to park your van in a locked, alarmed garage every evening, but that's unlikely to happen in the real world. However, there are plenty of other precautions you can take to reduce the risk of theft.
• Always lock your van's doors and close the windows when you're away from it, even for a short time. Don't leave any valuables such as phones or sat-navs visible, and definitely never leave the keys in the van;
• Whenever possible, remove tools, stock and other equipment from the van, especially when leaving it overnight;
• Park in busy, well-lit areas only;
• Visible security features can be a strong deterrent to theft or break-in, so consider steering or handbrake locks, and mesh grilles on load-bay windows.
• If you have an invisible security device such as a tracker or an alarm, make sure that prospective thieves know about it by placing a warning sticker on your van - it can be more than enough to put them off.
• Even the smallest precautions can help, such fitting locking wheel nuts, a removable stereo or a lockable fuel filler cap.
Security
If a thief does decide to break in, there are plenty of tools at your disposal to prevent them from making off with your van or your kit.
• ImmobilisersThese prevent the engine from starting by cutting off the electrical supply. They often come as standard, or can be specified as an option, when you buy your van; they can also be retrofitted. They can be operated in various ways: some are automatically set when you lock the van, while others require a separate remote-control unit. Less commonly, they can also be key-code operated.
• AlarmsMany vans will come with an alarm fitted as standard - you can check on the Thatcham website to see what kind of security rating your new van has. If you want to upgrade, there are plenty of aftermarket units available. But you shouldn't have a sticker on your van detailing exactly which type of alarm is fitted, as thieves might know how to disable certain models.
Partnership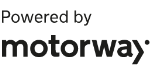 Need to sell your car?
Find your best offer from over 5,000+ dealers. It's that easy.
• DeadlocksOne of the most effective security measures is a reinforced deadlock or deadbolt. These are simply additional steel locks that work independently from your standard door locks.
• Slam locksThese automatically lock a door as soon as you close it. They are particularly useful if you use your van for deliveries or quick stops, as they prevent opportunistic thieves from taking anything while the vehicle is out of your site.
• ArmaplateAn alternative to extra locks is an Armaplate lock cover. This is a thick, stainless-steel cover that effectively encases your existing lock on the outside; another steel plate on the inside of the door is connected to the outer casing by thread studs. These are then secured by heavy-duty lock nuts.
• Secure van boxesIf a thief does get into your van, then a van box can still keep any tools inside safe. These boxes are essentially high-tensile steel safes with anti-drill locks; they can be bolted securely to the inside of your van. Some models are also semi-portable, allowing you to take your tools along with you if you so wish.
Recovery
If the worst happens and your van is stolen, you still have a chance of getting your vehicle back if you have a GPS-based tracking unit fitted. However, while using a tracking service could help you get your van returned, there's very little chance that any valuable items you left inside it will still be there.
Which is, of course, where good insurance cover comes in - most stolen stock or tools can be replaced. But you need to make sure that your van's insurance policy covers everything that you might need to replace, so ensure that you take out a policy that covers:
• Goods in transit;• Any personal belongings;• Any professional equipment, including tools.
You should also check that you'll be provided with a replacement or courtesy van while you wait for the return of your vehicle.