Van storage solutions
A look at some van storage solutions, including van shelving and roof bars, to make your vehicle better suited to your needs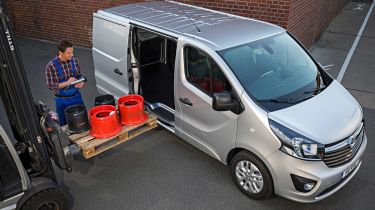 Van operators need their vehicles to perform a whole range of different roles and there's a huge variety of aftermarket add-ons to help them tailor their vans accordingly. From lining and shelving to external racks and ladders, there's a vast array of options out there.
Here we run through some of the aftermarket van storage products that are available to make your van more practical and better suited to the specific requirements of your business.
Van Vault
Price: From £150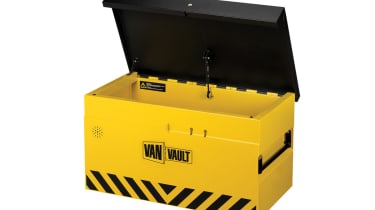 The idea behind the Van Vault range is simple yet effective as you can be sure its contents will be secured at all times. Use the bundled fixing points to attach the steel metal box inside your van's hold area and it's almost immovable as the fixings are within the Vault and thus inaccessible.
Prices begin at £150 for the smallest and the range advances in price based on size and the type of locks they come with. Basic boxes come with handles for easy manoeuvrability while there are a number of Van Vaults available to suit specific needs, from Vaults made for open-backed vans, to slim and slender options for where space is at a premium.
Van shelving
Price: From £160.70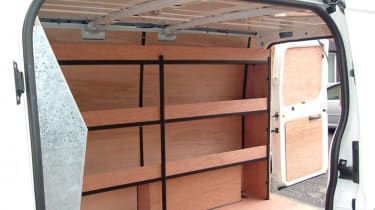 Installing shelving into your van keeps the hold area clutter free, plus it makes it easy to find things exactly when you need them. For vans already kitted out with a ply lining, it's relatively easy to shape and install your own wooden shelf units, but pre-built options are available to take the hard work out of putting them together.
Choose from wooden or metal shelves, which can be tailored to your needs with any amount of shelves, pigeon holes and trays, plus drawers and cupboards too.
Van floor drawers
Price: From £178.56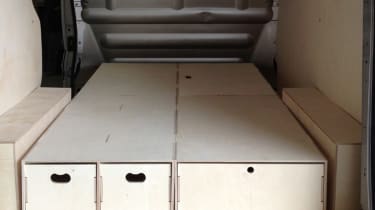 Floor drawers are a superb addition to any van where space is at a premium. By fitting some drawers, only a few inches of height are sacrificed from floor to roof and so the hold area can be kept open planned and used as normal as a new floor layer is added on top.
Drawers can be bought with dividers, therefore able to hold smaller bits and pieces, such as nuts and bolts, and can be built to be the same length as the whole of the hold. Access is typically from the rear doors, while some draws can also be built so they can open both from the back and through the side doors.
Van roof bars
Price: From £94.50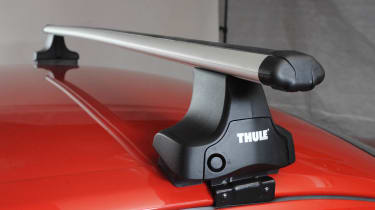 Don't underestimate the wealth of added hauling possibilities the installation of a set of roof bars can add. Most vans have fixing points for at least two bars, for carrying tubes and longer items on the roof, while many van drivers choose to fix three or even four horizontal bars.
With more bars, shorter items that don't necessarily need to be transported inside a van can be tied down and relieve space from the hold area. A roof rack is of similar ilk and is a great use of roof space. It's similar to a set of roof bars, and is essentially a metal decking covering the roof as opposed to spaced-out bars.
Van ladders
Price: From £129.99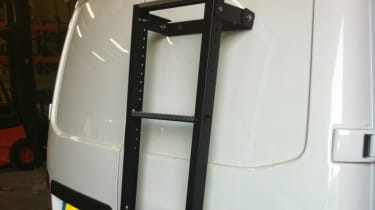 If hauling cargo around on the roof sounds like an option that could work for you, you'll need to fit a ladder to the side of your van to gain access to the roof-mounted cargo.
Partnership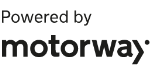 Need to sell your car?
Find your best offer from over 5,000+ dealers. It's that easy.
Most vans are taller than cars and what's on the roof can't be easily accessed from the ground. Ladders, mounted to the rear doors or on the side, are easy to fit and give a permanent access route to items stored up top.