Vauxhall talks to decide Ellesmere Port factory's future within hours
The Stellantis group's new-found focus on electrification could spell the end for the combustion-focussed Ellesmere Port plant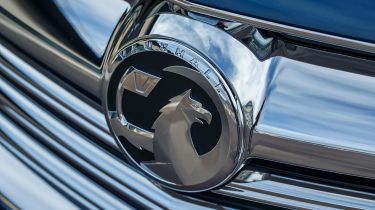 Vauxhall and its parent company Stellantis are in talks to decide the fate of the Ellesmere Port factory. Brexit difficulties and the government's 2030 ban on combustion-engined cars could soon spell the end for the plant, at a direct cost of 1,000 jobs and hundreds more in the supply chain. An official announcement is expected within 48 hours.
According to the BBC, there are three possible outcomes for the discussion. The first is that Vauxhall will continue to make petrol and diesel cars at Ellesmere Port until the government ban comes into force in 2030, at which point the plant will be closed.
The second is that Vauxhall starts winding down production at the factory now, with Stellantis cutting its losses and saving the cost of retooling. The third is to secure the plant's future by re-jigging the facility to produce the next-generation of Vauxhall electric cars here in the UK.
Naturally, the final option is favoured by the government and the unions, but it requires the UK to upgrade its ability to produce battery packs in the domestic market. Even though the UK could import batteries from the EU under the terms of the new Brexit trade deal, their size and weight mean the transport economics don't stack up well. 
Vauxhall would be better off trying to source its batteries from inside the UK. Luckily, Britishvolt plans to open a new battery plant in Northumberland, which is a mere stone's throw away from Ellesmere Port in logistical terms. It's due to be operational by 2023, with the capacity to produce 300,000 lithium-ion battery packs each year.
There are plans for another gigafactory in Coventry, but the plant's future depends on the City Council securing both planning permission and £2 billion of funding. The UK government has already set aside £500 million for a second battery plant, which Coventry will be bidding for as part of its plan.
Fears that the Ellesmere Port factory could soon become obsolete have been at the forefront of Vauxhall's mind for a while now – back in 2019, the then CEO of PSA Carlos Tavares said that there are alternative plants outside the UK that the company could use to build the Astra in the event of a no deal Brexit.
As it happens, the UK managed to secure a trade deal – but those plans to shift production away from Ellesmere Port could easily be changed if Stellantis finds that Vauxhall can't build its next-generation cars in Britain for a large enough profit.
Now read all the latest on the FCA and Groupe PSA merger into Stellantis. Let us know your thoughts in the comments section below…