Iconic Vauxhall Manta name to return on new all-electric SUV
Vauxhall is set to bring back the famous Manta name on a sporty SUV to rival the Hyundai Ioniq 5 and our exclusive images preview how it could look
Vauxhall is forging ahead with its electric revolution as part of the Stellantis Group, where the brand has a future thanks to a fresh approach to design that will be underpinned by its transformation to selling electric cars only by 2028.
An all-electric version of Britain's best-selling car, the Corsa-e, has already proven to be a big hit with buyers. And next year, the Astra family hatchback will aim to perform a similar feat when a fully electric version goes on sale in the UK.
The use of familiar names for these new electric cars will take on an altogether more desirable edge a few years down the line, however, when the Manta badge returns to the line-up. Previously reserved for the Opel-badged Ford Capri-rivalling two-door coupés of the seventies and eighties, and brought back with the Manta GSe ElektroMOD restomod concept last year, its resurrection will see Vauxhall enter a class that's fast winning favour with EV adopters.
The brand will pitch the new Manta against rivals such as the Kia EV6 and Hyundai Ioniq 5. These combine elements from conventional five-door hatchbacks with aspects of larger family SUVs and boast sporty, almost coupé-like influences – a mix that has found real mainstream appeal.
Vauxhall has yet to outline a specific date when the new Manta will go on sale, but given that it will be the lead vehicle for the brand's first all-new generation of totally electric cars, we can expect it to be on the far side of 2025 rather than before it, and closer to that 2028 deadline.
Although it's still some time away – we won't even see prototype versions out on the roads and in the hands of engineers for a while – Vauxhall has at least given an indication of the car's general size and proportions with a teaser sketch. It is, in effect, a placeholder for the reimagined Manta, highlighting the new "versatile" and "astoundingly spacious" aspects of the car.
However, style sells, and with the Manta nameplate returning, the new car will be positioned as a statement of intent from Vauxhall's design team, with a bold new look to go with the intended level of space on offer inside the new model.
At just over 4.6 metres long, it will offer the sort of footprint to compete with other cars in this growing niche, while a coupé-like roofline will give the Manta a sleeker, sportier profile. We've previewed how it could look when it hits the road in our exclusive images here.
It's not just about appearances, however. The Manta will mark an important moment in Vauxhall's, and indeed parent company Stellantis', platform technology.
With such a broad range of brands coming together under one umbrella after the merger of Peugeot-Citroen (PSA) and Fiat-Chrysler – and Vauxhall only joining the PSA fold from General Motors in 2017 – there's plenty of work to be done unifying the many different marques in the group under a coherent brand strategy. Until very recently, the Vauxhall line-up still featured a model based on a GM platform, the Insignia, which will be replaced by an all-electric successor using a Stellantis platform around the same time that the new Manta will first appear.
Partnership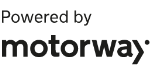 Need to sell your car?
Find your best offer from over 5,000+ dealers. It's that easy.
The next generation of electric-platform technology that will bring the Stellantis brands together – and power Vauxhall's transition to becoming electric-only by 2028 – is called STLA, and four versions of this new architecture are being prepared: Small, Medium, Large and Frame.
The STLA Small platform will cater for superminis and family hatchbacks such as the Corsa and Astra, enabling their future all-electric replacements to travel up to 300 miles on a single charge. But the Manta will most likely make use of the STLA Medium set-up, which is intended for vehicles that are slightly larger and have bigger underfloor batteries.
Stellantis has announced that cars sitting on this platform will hold packs ranging from 87kWh to more than 100kWh, and will target a range of 440 miles on a full charge. Come the second half of the decade, that's a figure that you could expect from a flagship model like the new Manta.
What is it with retro car naming?
Names are an overlooked but important part of the process of creating a new car, and good names with longevity can build a brand on their own.
According to Steve Saxty, a Brit with a wealth of automotive branding experience, "Memories of a name can help a new model. Ford's new Bronco has been a smash hit, in no small part because it was designing an authentic Bronco, not applying the name afterwards. That's where Vauxhall went a bit wrong in 2015 with the Viva. It brought back a name from the sixties and seventies that only resonated with buyers of pensionable age. Far from ideal for a low-cost city car aimed at young buyers.
"But Ford struck gold with the Puma, and Stellantis must have noticed," says Steve. "So when the Manta name returns – inevitably as a sporty SUV – it gives it a bit of lift. For a start, the press will discuss it, like the Puma, as a sportier alternative to mainstream SUV and EVs. That should help greatly, especially if the product delivers it. Naturally, enthusiasts on Facebook will moan that it's 'not a real Manta', just as they complained about Mach-E and Puma. But buyers don't care."
Click here for our list of the best electric SUVs on sale right now...