No plans for Vauxhall Adam VXR
Vauxhall won't offer an Adam VXR in the UK as badge is reserved for Corsa, Astra and Insignia only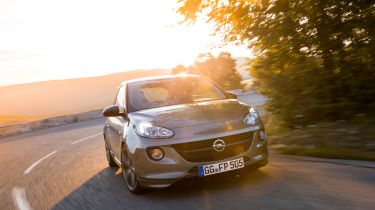 A hot Vauxhall Adam VXR will not be offered to UK buyers, with the performance brand being reserved for the Corsa, Astra and Insignia.
A source told Auto Express that the firm will not be offering an Adam VXR to UK customers anytime soon and will instead be concentrating on producing VXR versions of the Corsa, Astra and Insignia models.
Vauxhall fans will remember the VXR badge was applied to a handful of humdrum models to help generate brand awareness for the performance division at its launch 11 years ago.
But now, Vauxhall deems the brand to have sufficient recognition in the performance car marketplace and feels Corsa, Astra and Insignia models are the right fit for the VXR badge.
The revelation confirms speculation that if an Adam VXR were to arrive, it would have to be priced too closely to the next-generation Corsa VXR, due later this year – a car we predict will receive a price cut to help steal sales away from the well received, but less powerful Ford Fiesta ST.
This means that for now the Grand Slam will be the most powerful version of the Adam for sale in the UK. Priced at £16,995, it packs a 148bhp 1.4-litre turbocharged petrol engine under its bonnet and features a sports chassis and a braking system pinched from the Corsa VXR.
Would you want to see a Vauxhall Adam VXR? Let us know below...