Fitting AEB to all vans could cut accidents by 2,500 per year
Autonomous Emergency Braking installed on vans could save 1,000 lives and prevent 120,000 injuries over a ten-year period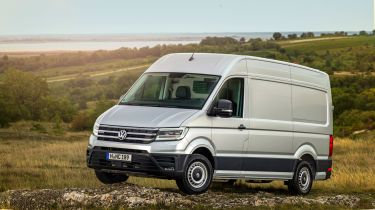 Equipping all vans with Autonomous Emergency Braking (AEB) could save 350 lives each year in the UK, according to the latest analysis of Department of Transport (DoT) stats.
DoT figures on van accidents recorded over a 12-month period suggest that 2,496 accidents might have been avoided in vans weighing up to 3.5 tonnes, if, AEB had been fitted. Preventing, or at least reducing the severity of those 2,496 crashes could have saved 348 deaths and serious injuries.
• What is AEB? Autonomous Emergency Braking systems explained
AEB has been described by the UK's leading car safety research organisation Thatcham as the most significant advancement in car safety since the seatbelt. According to its estimates, AEB has the potential to save 1,000 lives and 120,000 injuries over a ten-year period, and reduce the incidence of accidents by 38 per cent.
Thatcham is funded by the insurance industry; as a result vehicles fitted with AEB benefit from 10 per cent insurance premium reduction on average compared to those without.
Currently, the only brand fitting AEB as standard to its commercial vans is Volkswagen. "Autonomous emergency braking systems mean safer vehicles, fewer accidents and therefore reduced downtime and lower costs for fleets – as well as the potential to save lives. These are vital goals for any vehicle manufacturer," says Carl zu Dohna, Director of Volkswagen Commercial Vehicles.
VW says the latest Crafter van is four groups lower when it comes to insurance, thanks to the inclusion of AEB.
In the market for a large panel van? Then take a look at the best models on sale.