Volkswagen Crafter van review
Comfort-focused VW Crafter is the big van with plenty of space, comfort and safety tech
The Volkswagen Crafter is the biggest model for sale in the VW van range. The current model was launched in 2017 and with it came a significant advance in terms of technology and driving ability. It has a sharper look than before, but is in-keeping with the lines of the smaller VW Caddy and T6 Transporter, while VW has turned to its car range for a raft of new tech in the cabin and under the skin.
The current Crafter is VW's fourth generation of large van, and follows on from the LT (Mk1 and Mk2) and the original Crafter. While the LT Mk2 and the first Crafter were co-developed alongside the Mercedes Sprinter, the Crafter Mk2 is an in-house VW product, although it's also sold as the MAN TGE by VW truck-making subsidiary MAN Truck & Bus.
The TGE and Sprinter are the main rivals for the Crafter, but there are other options including the Ford Transit, Citroen Relay, Peugeot Boxer, Fiat Ducato, Renault Master and Vauxhall Movano. While the Crafter hasn't quite seen sales on a level with some of these, there's every reason why the current model should be top of the list when it comes to buying a large van.
More reviews
In-depth reviews
Road tests
For starters, there are a variety of body styles and lengths to choose from. In the UK, there are 3, 3.5 and 5 tonne gross vehicle weight variants, called CR30, CR35 and CR50 respectively. These come in medium, long and maxi panel van sizes with three roof heights, while single and double cab chassis variants are also available.
The bulk of the range is front-wheel drive, but 4Motion four-wheel drive is available on selected models, while rear-wheel drive is offered in single and twin-wheel guises, the latter is standard on five tonne versions.
Power comes from VW's dedicated 2.0 TDI commercial diesel engine, which comes in 102PS, 122PS, 140PS and twin-turbo 177PS BiTDI guises. All are available in the front-wheel drive version, while rear-drive models can't be had with the 102PS engine and 4Motion models only get the two larger engines. The engine is mounted transversely in the front and four-wheel-drive versions, lengthways in the RWD. Six-speed manual and eight-speed auto gearboxes are offered with all drive layouts, the latter being a torque converter gearbox rather than the DSG twin-clutch box found in VW's cars - it's designed to cope better with heavier payloads and torque settings.
• Volkswagen Transporter review
Where the Crafter pulls ahead of rivals is with its use of technology that's taken from VW's passenger cars. The cabin has the familiarity of the Caddy and Transporter vans – in fact you wouldn't be too far off the mark to think of the Crafter as a jumbo-sized Transporter – and in turn it shares much with the VW car range in terms of its looks and the materials used. The touchscreen system is the same user-friendly display you'll find in a Golf Mk7 or Passat, while the multifunction steering wheel makes life easier. Options such as a reversing camera and a suspended drivers' seat are also designed to make life easier at the wheel.
Partnership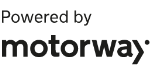 Need to sell your car?
Find your best offer from over 5,000+ dealers. It's that easy.
One useful addition to the Crafter is its electromechanical steering system. This is a first for a van of this size, and it means that VW has been able to fit a variety of safety tech. As standard there are four airbags, stability control, automatic post-collision braking and crosswind assist, while Adaptive Cruise Control, Lane Assist and emergency Front-Assist are all optional.
Other useful options include park assist hands-free reverse parking, trailer assist, which makes reversing with a trailer a breeze, and side assist, which is an extension of the parking sensors that tells you if there is any object encroaching on your turn-in radius. 
It all adds up to a great option in the large van category that will suit a variety of different customer needs. That's why we awarded the Crafter the Van Of The Year in the Auto Express 2017 New Car Awards, and it's still one of our top choices.
MPG, CO2 and Running Costs
All of the Volkswagen Crafter's engines are 2.0 TDI units from VW's EA 288 family of commercial vehicle units, so they're designed for durability, low-down pulling power and efficiency. All are Euro 6 compliant common-rail injection engines, with an advanced SCR catalytic convertor system to clean the exhaust gases. A stop-start system is also fitted as standard yielding a 15% improvement in fuel economy over the Crafter Mk1, while Volkswagen claims class-leading aerodynamics of 0.33Cd for the Crafter. 
It all bodes very well for fuel economy but it still can't quite match the best big panel vans on the market in this regard. Front wheel-drive manual models with the 138bhp engine return around 37mpg on the WLTP combined cycle, with CO2 emissions as low as 199g/km with a manual gearbox.
Upgrade to the 174bhp twin-turbodiesel unit and the economy penalty is felt with a drop of around 7mpg, while emissions break the 200g/km mark pretty easily. 
The Crafter benefits if you specify an automatic gearbox. Economy and emissions both fall slightly, but you'll still have to do a fair amount of miles to recoup the additional cost of adding the auto box.
Volkswagen has reduced running costs through extended service intervals compared to the old Crafter. There's one less oil-change needed in the first 200,000km than before, along with other measures to make the services that are required more affordable. 
Load Space and Practicality
The Crafter has been designed to maximise carrying capacity and an expanded range gives it a wider variety of different body sizes than before.
There are three vehicle lengths, starting with the 5,986mm MWB 'mid-length' model, moving up to the LWB long wheelbase version at 6,836mm and the LWB Maxi 'long-wheelbase plus overhang' version, with an extended rear end taking total length to 7,391mm. On top of that are a trio of roof heights enabling a cargo capacity of up to a huge 18.4 cubic metres.
Front-wheel-drive variants have gross vehicle weights between 3 and 4 tonnes. The rear-drive models offer gross vehicle weights between 3.5 and 5.5 tonnes and, finally, the 4Motion 4x4 Crafters have weights up to 4 tonnes.
If you're doing heavy duty load carrying, it's the rear-wheel drive models that have the advantage, and they offer a 3.5 tonne maximum towing weight. The front-wheel-drive variants deliver the bigger load volume thanks to a loading height of 570mm that's 100mm closer to the ground than the RWD variants.
Access to the rear is particularly good, with side-hinged rear doors that open to 270 degrees where a magnetic door stop locks them in place and prevents them from impacting the side of the van. The sliding side doors open to a huge 1,311mm, giving excellent access from the side.
In the medium wheelbase models there's space for six Euro pallets, thanks, in part, to a wide 1,380mm space between the rear wheelarches in the models with single rear wheels. The load bay itself is lined with rigging tracks and pre-marked guides for fitting cargo mounting gear, giving a host of different options for securing cargo.
Go for the Crafter Singe Cab or Double Cab, and you can have MWB or LWB versions, which give you a variety of options in terms of rear chassis layout. Their dimensions are to industry standards so it will be simple enough to kit out one to your requirements.
Standard safety equipment on the Volkswagen Crafter runs to four airbags, ABS, ESP stability control, side wind assist and an Automatic Post-Collision Braking System. On top of that is a wide array of optional safety and driver assistance features, many of which are made possible by the new electromechanical steering system. 
On the motorway, Adaptive Cruise Control can maintain a set distance to the car in front, slowing the Crafter to a stop if necessary. There's also Lane Assist that will steer the van for you for short periods, preventing you from wandering out of your lane. This system is a great addition for drivers unsure of the van's size, although it can be a little disconcerting having the wheel move in your hands as the electronics adjust the Crafter's position. Both systems work with impressive smoothness though, and combined with Front Assist emergency braking and Rear Traffic Alert, they form an optional safety net of sensor-based systems that make the Crafter a very challenging van to have an accident in.
That's not all either. If you so desire, you can have side protection sensors for manoeuvring through narrow gaps in traffic, Park Assist automatic parking and even Trailer Assist - an ingenious system that allows to you lean out of the window to look back at your trailer and steer it using the joystick control for the Crafter's electric side mirrors. It makes child's play of reversing a trailer into a tight space. Of course, there is always a question mark over optional safety and driver assist equipment like this, because van operators are notoriously cost sensitive and tend to leave it on the options list.   
Security
The Crafter has remote central locking as standard with the useful ability to lock the cab remotely, keeping the van's load bay open. There's also a button on the dash that allows you to lock the cargo area. 
On the road the Crafter rides with a suppleness that's common across the Volkswagen van range. It strikes a great balance between ironing out the bumps and maintaining control of that high body to prevent it leaning and pitching through direction changes. The Crafter is rarely less than composed, even when hurried through a series of corners or asked to change direction under braking. Add a load to the back and the van remains impressively difficult to fluster. 
The electromechanical steering system in the Crafter is a first for the large panel van class and it does a fine job of hiding the size of the vehicle, adjusting its weight according to the van's speed. It never feels particularly natural, though, and doesn't quite have the precision of the best big van steering set-ups. 
The six-speed manual gearbox also lets the Crafter down a little. It feels solid and slots securely into position but there's notchy resistance as the lever moves around the gate that's sometimes a barrier to smooth shifting. The 8-speed automatic option is worth considering, if you can stomach the price increase, particularly if your Crafter will be on urban delivery duty most of the time. It shifts without hesitation or jerkiness, and even fails to get flustered when you floor the throttle and it kicks down a few gears.
The Crafter is offered in front-wheel drive, rear-wheel drive and 4Motion all-wheel-drive guises. The front-wheel drive version is our choice in the CR35 guise, because it has the lowest load height and largest payload thanks to having all of its mechanical parts up front ahead of the cab. The rear-drive, twin-wheel model is the only choice for the CR50 five tonne variant, although the transmission feels a bit rougher than the front drive unit. Whether that's to do with the propshaft running from front to rear we don't know, but it didn't seem as refined as the FWD model.
As for the 4Motion, this is based on the FWD model and uses a compact Haldex transmission, so it doesn't compromise load volume, and payload weight is only down by about 120kg. But there's no raised ride height, and the 4WD system is only really suited to site work or rough tracks - it's no mud plugger. Still, there's plenty of grip on offer, and it will prove particularly useful in cold climates.
As for the engines, the 2.0-litre TDI diesel comes in four power outputs, with 100bhp, 120bhp, 138bhp and 175bhp. The 100bhp and 120bhp units deliver torque of 300Nm between 1,400 and 2,250rpm and the 138bhp option has 340Nm from 1,600rpm to 2,250rpm. Go for the range-topping BiTurbo unit and there's 410Nm between 1,500 and 2,000rpm.
In practice, this equates to strong performance, provided you pick the right engine for you van's workload. The 100bhp unit will be fine for light duty work and our test showed the 138bhp option can cope well with a 500kg payload up some serious inclines. 
Go for the big hitter if you'll regularly be getting close to the Crafter's payload capacity or maximum towing weight, because the harder the engines have to work the more you're forced to reach for the gear lever and put up with increasing levels of noise. None of VW's units sounds particularly comfortable in the upper reaches of the rev range, and on the motorway it's engine noise that's more prevalent than wind or tyre noise.
The Crafter's cab area is about as good as you'll find in a panel van. Build quality is first class and while the materials used seem durable, they retain that quality feel. The switchgear has appeared before in the T6 Transporter but also in Volkswagen's passenger car range. There's no overload of buttons, with the minor controls housed within the touchscreen infotainment system and the major ones accessed through chunky dials (for the ventilation system) or large easy-to-use buttons.
Storage is plentiful for items of all sizes. You've got two door pockets in each door and an array of dash-top cubbies with a USB connection and a 12-volt power supply for device charging. Then there are a number of cup holders, a decent-sized glovebox and overhead shelves big enough to take a large lever-arch file. The central passenger seat can even be folded down to create a desk, or there's an option to only have two seats up front. There are no gimmicks here, just a really useful range of receptacles that will go a long way to helping keep the driver's working environment clutter-free.
The driving position has plenty of adjustment with 4 seat back positions and a good amount of seat base travel for even taller drivers to get comfortable before that seat back connects with the bulkhead. There's also lots of reach adjustment in the steering wheel.
Volkswagen is very proud that the Crafter is the first van in its class to be available with a driver's seat that has approval from ARG – the German campaign for healthy backs. This optional ergoComfort seat has no fewer than 14 different position settings and a shock cushioning system similar to that found in HGVs which can be adjusted for the driver's weight. It's great to sit in on long journeys, although your sore back might be replaced by a mild seasickness on bumpy and undulating roads as the seat moves up and down to compensate.
The cushioning also means that you can attack speed humps with virtual impunity as the seat cushions the impact. Just spare a thought for your passenger who, without an ergoComfort chair may be catapulted into the headlining. Want more? The ergoActive does the same job but adds an electronic massaging function.
The Crafter Double Cab is a great choice for those after crew transport as well as load carrying. There's a four-seat bench in the back, although it might get a bit familiar if four adults are seated there, and while the rear doors are relatively narrow compared to the fronts, the Crafter's size means it's still easy enough to get in and out.