UK's Zenos Cars enters administration after "cancelled exports"
Norfolk-based lightweight sports car manufacturer Zenos shuts up shop, blaming recent downturn in trade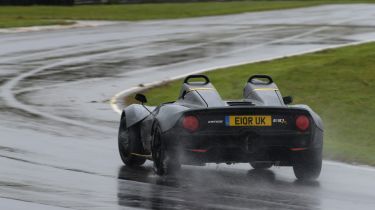 Zenos Cars, the company behind hardcore Lotus-rivalling sports cars like the E10S, has released a statement confirming it has entered administration. According to the Norfolk-based outfit, a "recent downturn in trade" was the primary reason for the decision.
The statement says the administrators were appointed "after cancelled export orders in late 2016 resulted in a shortfall in funding, forcing the business to cease trading."
Managing Director Mark Edwards, formerly of Caterham and Lotus, said "It is with great disappointment that the board has had to take this step. We still believe that our products offer unrivalled affordable fun and we have already made very good progress in developing the next product in our strategy".
Edwards, alongside fellow ex-Lotus employee Ansar Ali, formed Zenos Cars in 2012. Ali left the company in 2015 to join McLaren, with Edwards leading the company since then.
Begbies Traynor, the appointed administrators have stated they are "currently open to speaking with parties interested in securing a future for the business".
What's your view on the problems at Zenos? Let us know in the comments...