Product Awards 2010
Get more from your car, as we reveal the best products we've tested in the past 12 months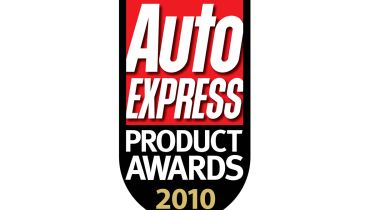 It's back! The Auto Express Product Awards are here once again, naming the very best polishes, waxes, shines and kit we say you should use in the day to day upkeep of your car.
From the inside to the outside, keeping safe to keeping alive, our comprehensive reviews have all the information you will ever need to keep your car looking showroom fresh for longer.
We've tested everything from vacuum cleaners to pressure washers, helping keep your car safe from grime, crime, crashes and scratches.
As usual, the guides feature handy and helpful hints to get the most from all our products, and save you money.
There's also a special mention for the highly coveted Auto Express Product of the Year.
And we have two new special awards for 2010! First up is the Person of the Year, awarded to a very influential character in the indusrty. Following that, The Reader's Product of the Year has been voted for by you - and we reveal what it is.
Contacts guide
Comma (AA) 01474 564311 www.commaoil.comCarPlan 0161 764 5981 www.tetrosyl.comMer 01992 512698 www.merproducts.comTurtle Wax 01695 716610 www.turtlewaxeurope.comAstonish 0113 236 0036 www.astonishcleaners.comNielsen 01283 222277 www.nielsenchemicals.comAngelwax 0141 886 6732 www.anchemchemicals.co.ukCollinite (Shipshape Norfolk) 01353 676007 www.shipshapenorfolkltd.co.ukHalfords 0845 762 6625 www.halfords.comSonax 01798 344888 www.sonax.comGunk 0870 444 6640 www.gunk.eu.comBosch 0844 736 0108 www.boschgarden.co.uk CTEK 01380 722621, www.ctek.comBlack and Decker 01753 511234, www.blackanddecker.co.uk Car Parts Direct (Grayston) 0904 194 8899 www.carparts-direct.co.ukContinental 01895 425900 www.conti-online.co.ukGoodyear 0121 306 6000 www.mygoodyear.co.uk Michelin 0800 591859 www.michelin.co.ukSuperTooth 01202 829933 www.kondor.co.ukJabra 01784 220172 www.jabra.comAliph 0203 0207 2094 www.jawbone.comPhilips 01293 776774 www.philips.comThe Roofbox Company (Kamei, Hapro) 01539 621884Vexia www.vexia.co.ukTomTom 0845 161 0009 www.tomtom.comGarmin 023 8052 4000 www.garmin.co.ukCo-Pilot www.alk.eu.com