Best wireless headphones 2018
Looking for new headphones, minus the cord? Here's our guide to getting the right wireless bluetooth headphones for you
While wearing headphones when you're driving is never - repeat, never - a good idea, they can still be put to good use by your fellow passengers during a long, arduous car journey. Any parents will know how hard it is to keep kids entertained for hours at a time - one solution is entertaining the little ones with their favourite music or TV show on a smartphone, tablet or other device. Of course, all that background noise can fast become an annoyance, so make sure you have them listen through a pair of headphones.
And if you are in the market for a new pair of headphones, a wireless pair is definitely a wise purchase with car journeys in mind, since you'll avoid the issue of having a long cord to disentangle from the seatbelt. You can pair them with your device via Bluetooth connectivity in a matter of seconds.
How much should I spend on wireless headphones?
The cost of a pair of Bluetooth headphones varies wildly - you can get a budget-priced pair for as little as £30 or pay as much as £350 for a top-of-the-line set. With cheaper models, you do tend to sacrifice audio quality, as well as additional features like an in-built microphone or noise cancellation. The cheapest headphones on our list are priced from £40 and if you want to pay less than that you may be better off looking for a wired set.
Are headphones better than earphones?
There was a time when over-ear headphones seemed big, clunky and archaic in comparison to a compact pair of earphones that fit into your ear. But headphones have enjoyed a renaissance brought about in part by the rise of high-quality digital audio: the richer, superior sound they offer trumps the convenience of less . And if you are looking for high-quality sound in a pair of earphones, you'll need to be prepared to spend upward of £50. Even then, only a few pairs of earphones have features like noise cancellation. We've focused entirely on headphones in our list.
Read on for our list of some of the best wireless headphones available right now…
Sony MDR-ZX330BT Bluetooth HeadphonesPrice: £42.74
This budget-priced set of wireless headphones is one in a wide range of Sony MDR headphones, which span a £17 to £300 price range. Although they don't employ noise cancellation technology, it's claimed that wearers still enjoy a rich, enclosed sound - the volume of which can be adjusted via a pair of bumped buttons on the left earpiece. These headphones have also enjoyed a significant drop in price, falling from an RRP of £90 down to £42.
Key specs – Headphone type: Over-ear headset; Built-in microphone and music control buttons: Yes; Weight: 150g; Cable length: 1.2m
Buy the MDR-ZX330BT Sony from Amazon now
Lindy BNX-60Price: £81.92
At just over £80, Lindy's BNX-60 are one of the best-priced pairs of not just bluetooth or noise-cancelling headphones on the market right now. They have large, padded ear cups and extensive claimed battery life of 15 hours. When the noise-cancellation feature is switched on, we found they still delivered excellent sound across a wide number of pre-set genre modes. A great pair if you're not keen for your spending to hit the triple figures.
Partnership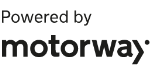 Need to sell your car?
Find your best offer from over 5,000+ dealers. It's that easy.
Key specs – Headphone type: Over-ear headset; Built-in microphone and music control buttons: Yes; Plug type: 3.5mm jack plug; Weight: 318g; Cable length: 1.5m
Buy the Lindy BNX-60 from Amazon now
Skullcandy Crusher WirelessPrice: £99.99
Do you have fellow passengers who are dance music fans? Sling these headphones their way: they are, to quote the lyrics of a recent chart hit, all about that bass. Few pairs of wireless headphones can match the Skullcandy Crusher when it comes to delivering thick walls of bass - they even have a slider function to ramp it up past standard level, albeit with compromised mid-level sounds. The Crusher also has a hardy battery life of up to 40 hours - but should they give up on you, you can always link them to your phone or tablet with a cord via its auxiliary output.
Key specs – Headphone type: Over-ear headset; Built-in microphone and remote: Yes; Plug type: 3.5mm headset jack plug (optional); Weight: 275g; Cable length: 1.2m
Buy the Skullcandy Crusher from Amazon now
Bose QuietComfort 35 IIPrice: £329
Of all headphone makers known for noise cancellation, Bose is the top dog - and it's truly earned number one position. The company's noise-cancellation technology is as good as it gets: put on a pair of these headphones, and the noise of the car horns and traffic will simply cease to exist. And no, they're not cheap: but this is what you get with such premium noise quality. Even more impressive is a recent upgrade that incorporates a Google Assistant button that will deliver notifications at the tap of a thumb. Plus - they're a very comfortable pair of headphones to wear. So if you're happy to spend in this vicinity, you can rest assured you're making a sound investment.
Key specs – Headphone type: Over-ear headset; Built-in microphone and remote: Yes, Plug type: 3.5mm headset jack plug (optional); Google Assistant button: Yes; Weight: 310g
Buy the Bose QuietComfort 35 II from Amazon now
AKG Y50BTPrice: £63.94
They've been on the market for three years, but the AKG Y50BT remain a fantastic set of headphones, especially since they've drastically dropped in price from the launch RRP of £200. You can pick them up at Amazon for just under £64. They offer a superb level of sound quality, due to in-built sound-massaging technology - the bass is sold, the highs are crisp, and overall, the sound is sufficiently balanced that whatever car-based tunes your passenger is listening to, they're guaranteed to be done justice.
Key specs – Headphone type: On-ear headset; Built-in microphone and remote: Yes; Plug type: 3.5mm jack plug; Weight:190g; Cable length: 1.2m