Car history checks test
Kicking the tyres won't reveal the hidden secrets of a used car. Data checks should – we pick from eight.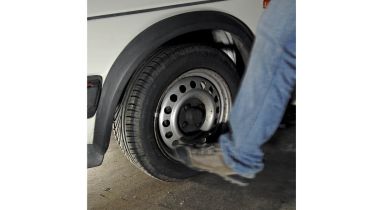 A second-hand car could look in mint condition, but you have no idea about its history. Only a data check can reveal if it has finance outstanding, or whether it has been clocked, or even stolen.
There is a variety of services available, with prices from as little as £4. Some offer a discount for block-booking checks – which is extremely useful if you're poring through the classified adverts and want to save a wasted trip.
We put eight of the best through their paces here, checking two cars: a Subaru Forester and BMW X3. The former had been written off as a category D and returned to the road – perfectly legal, but you'd want to know about it. Meanwhile, the BMW had outstanding finance.
The test Most people will use the firms' online checking systems as it's quicker and cheaper than a phone call – so that's how we did it. None of the companies knew it was Auto Express logging on, and we only entered the registration number.
To validate any guarantees, you usually have to hand over the VIN number, but most potential buyers will only know the reg. We rated the information provided, how it was explained, how quickly details arrived and in what form – post or E-mail. Cost, ease of use and any extras were also considered.
Verdict
It was a tough call, but Experian's AutoCheck snatches the win. It has a great price and an easy-to-use interface, plus reports are detailed.
Had RAC's Vehicle Check been linked to a better website, it would have won. It comes second. In third place is Auto Trader's service, which was let down by its phone support.
Contacts
Experian AutoCheck (Web only), www.autocheck.co.uk
HPI, 0845 300 8905, www.hpicheck.com
Auto Trader (Web only), www.autotrader.co.uk
AA, 0800 056 8040, www.theaa.com
MyCarCheck, 0870 118 1630, mycarcheck.com
Carwebit (Web only), www.carwebit.com
Car Text Check, www.cartextcheck.co.uk
RAC, 0800 975 5867, www.rac.co.uk