Reversing aids tested
Prevent car park dings with a hi-tech reversing aid. We choose from 10.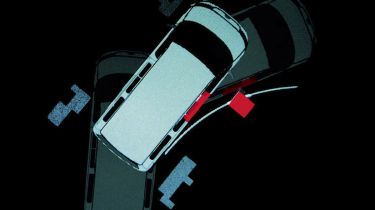 Things that go bump on your car are rarely good news, especially when parking – as the lightest of dings can cost hundreds of pounds in repairs and put your no claims bonus under threat. Car parking spaces haven't got any bigger as new models have increased in size, so a reversing aid is fast becoming an essential.
There's a wide choice available, and as the quality and effectiveness of these products have increased, prices have fallen, so they're better value than ever.
Most comprise up to four ultrasonic sensors fitted into the rear bumper, which detect obstacles as you get closer to them when reversing, and emit a warning beep. Cameras are also readily available, and are useful as they show what a sensor can't. But as they have wide 'fish-eye' lenses, it's often hard to get a true picture, so care is required when using them.
Camera systems are generally sold separately from monitors as they can be connected to most factory-fit multimedia set-ups or aftermarket head units. Ideally, of course, you'd have audio and visual inputs, adding a camera to an existing audio package or combining both at the same time. Just take care with the latest computerised wiring – it's all too easy to cause a whole lot of electronic chaos.
The test
After fitting, we backed up to a stationary vehicle to simulate typical parking, as well as a bollard and – to really challenge the devices – a roll of steel stock fencing. We recorded warnings and checked accuracy on the systems that provided distances. Set-ups scored for enabling a towbar to be programmed out of the zone, while we also considered build quality, electrical connections, ease of fitting, clarity of instructions and value for money.
Verdict
For a no-frills but accurate reversing aid, the Dolphin DPS400 – with colour-coded sensors included in the price – is hard to resist. Meta's Targa TGi is a good bet if you don't want to drill your bumper. Drivers who require a visual input only should check out the wireless Yada with all its extras, while Dolphin's DPS400M offers the full monty audio/visual experience at the right price.