Navfree UK & ROI
Navfree impressed initially.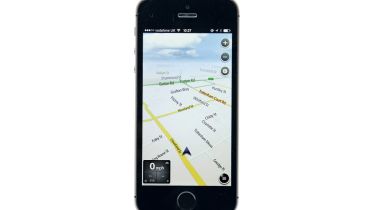 Price: Free | Available on: iOS, Android | Maps: Offline
Navfree impressed initially, as it gives a picture of the street when you enter an address, so you can check where it's taking you.
Plus, instructions were clear and concise – vocally and in terms of directions given. It works fine as an A-to-B sat-nav, but while it's great that it's free, the ads are annoying, especially if you click by accident.