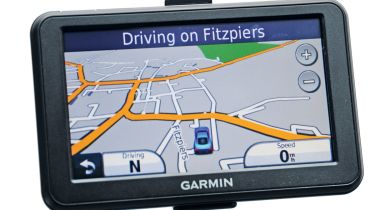 Price: £99.99
You'll have to go without live traffic data, a Bluetooth connection and European maps, but at this price the nevi 50 is still one of the best value sat-navs around. It's stripped back, but you still get lane assistant and junction view data included.
With a big screen and an easy-to-use interface it ticks all the right boxes for a lower priced sat-nav, thought the colours aren't as good as on rival machines. It's really accurate and quick, too - though route recalculation took seven seconds after a wrong turn.
The mount is rather good too, making this our pick of the budget sat-nav options.